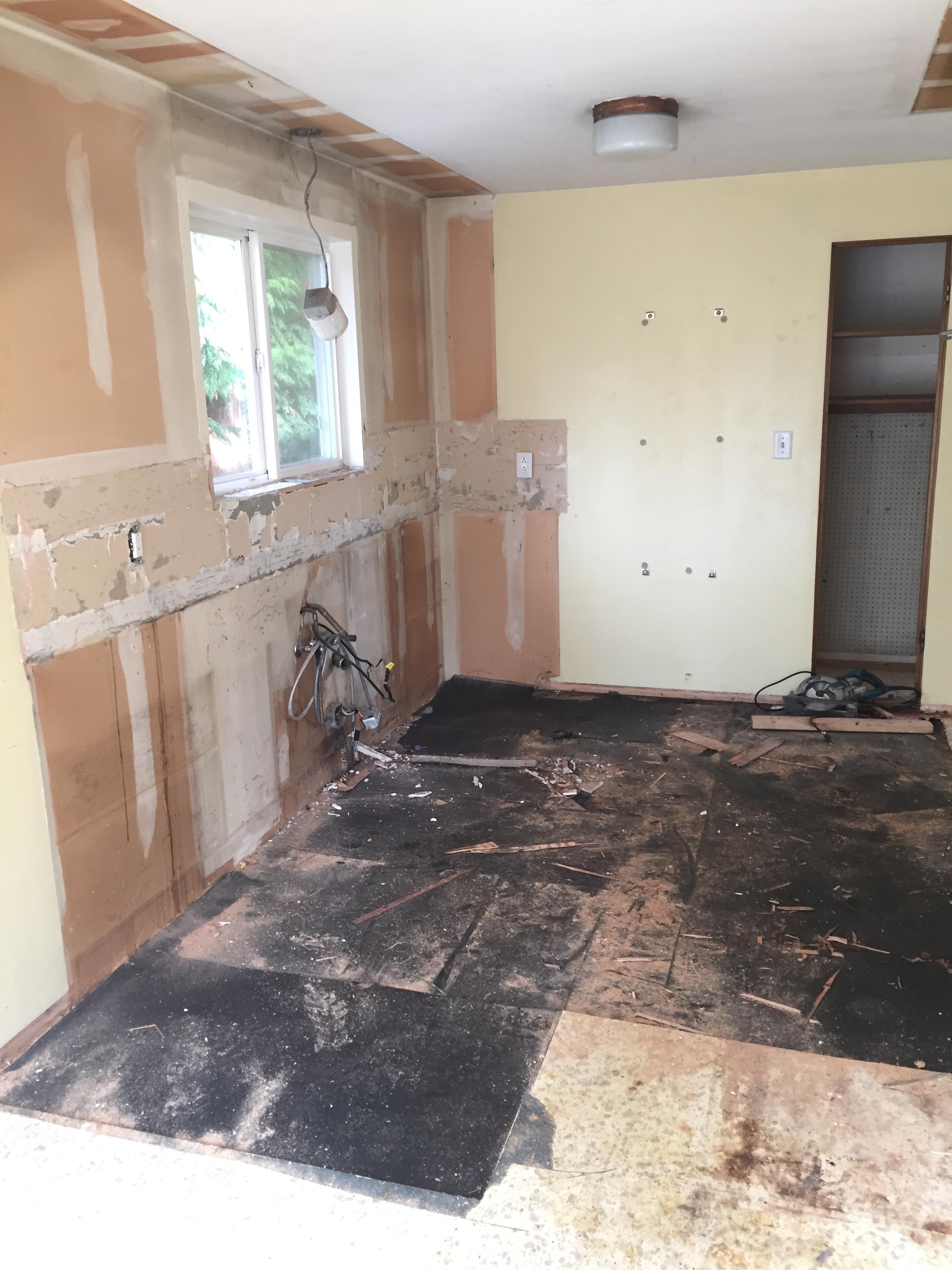 October 10, 2017 | Day 19 
→ If you want to start the blog from the first entry, please scroll to the bottom.

In today's blog I wanted to give you the full details on this house; what we have to work with and what we have planned to accomplish for our clients.

What Are the details of the house we are remodeling?
Split-Level Contemporary Home
Built 1963 | 1,800 SQFT Finished | 3 Bed | 2.5 Bath | Large 2 Car Garage


What is our goal for this project?
To enlarge the house, without going outside the footprint by opening up walls (to make small spaces feel bigger)and create updated living spaces (bring the homes interior design up to date). We also are going to update the electrical, plumbing and heating to current standards and make it clean (The house is filthy and we currently have a pest problem, more on that later).
We also want to lead our client with their choices but keep them on a tight/strict budget. We are teaching them where to spend their money and where to save. That is always the hard part of remodeling. How do you save money and not make the remodel look cheap? Where do you spend and where do you cut back? We get bids from our sub-contractors for lots of extras (we add the wish list items) and then fine tune the bids (a nice way of saying cut them in ½) to make the scope of the project fit with the budget. This is what Renee does best.

What is the scope of work we are doing to this home?
Upstairs:
Opening up as many walls as we can to make it feel roomier, add new light fixtures, move electrical outlets to new locations, refinish the existing hardwood floors and add hardwood floors to the kitchen. Repaint every wall, ceiling and molding in the house. We would like to add all new doors and new door hardware to all rooms but this is low on the priority list.
Attic:
We currently have a rat or critter infestation in the attic. There is a strong odor and many droppings that have been coming from the attic during demoing. Our sub- contractor has seen droppings soon after he has swept up areas, yikes we need to get this place cleaned up. Tomorrow we will be tackling this with a company that will take care of the pests and replace the insulation, and I'm sure I'll have stories to tell, they may be gross.
Kitchen:
Remove the door and ½ wall in between the kitchen and the dining/living room and install new hardwood floors to match the rest of the main floor. We will install new kitchen cabinets, new countertops and backsplash, new appliances, enlarge pantries and put new doors on them to match cabinets. There will be new light fixtures and we will widen the entry to the kitchen from the main hallway, it is tight and makes the kitchen feel even smaller. The glass slider from the kitchen will swap places with the current dining room window area, this will create a new eating space in the kitchen now that the door is removed and will add light and outside access to the new BBQ deck from the dining room.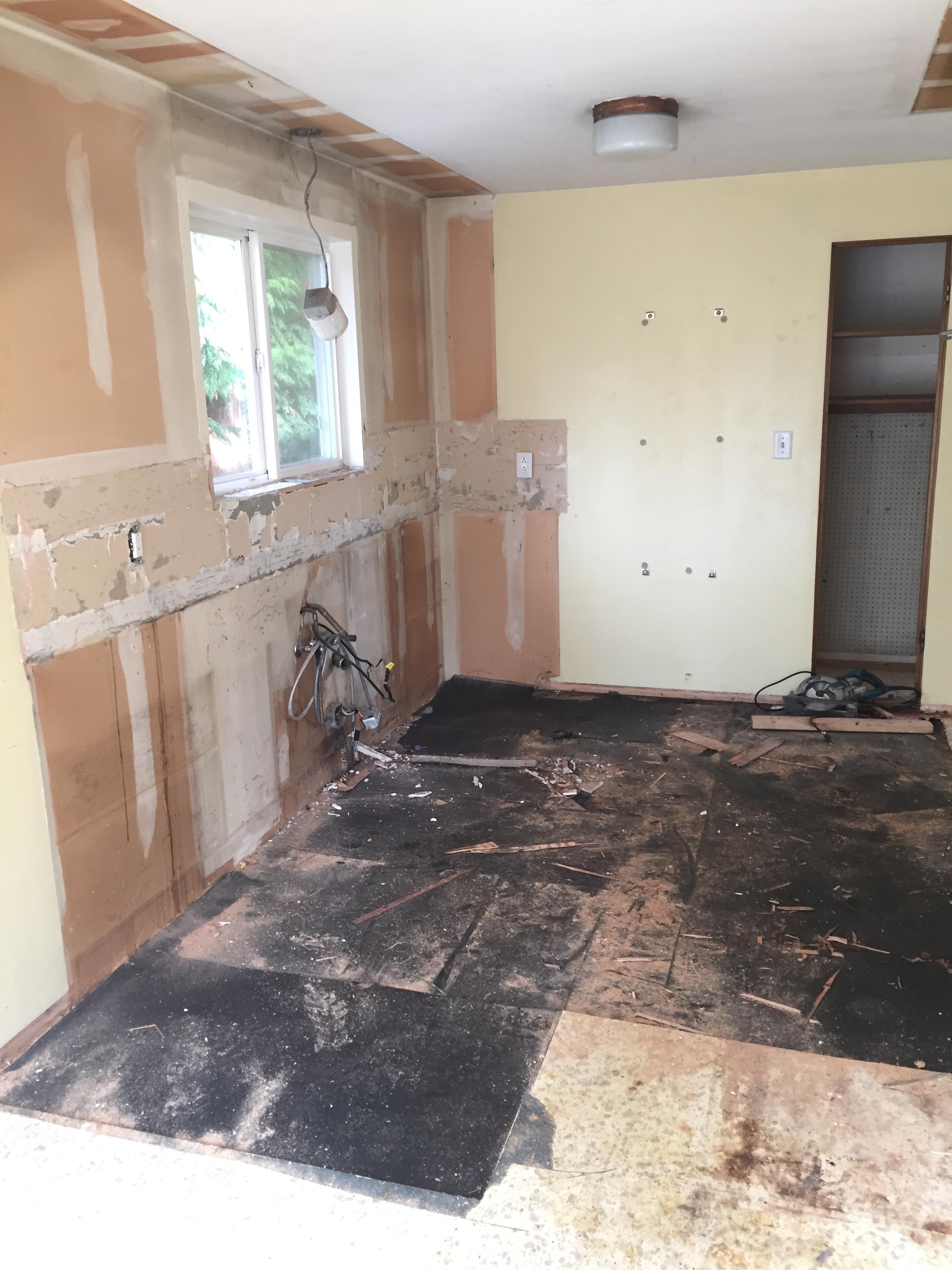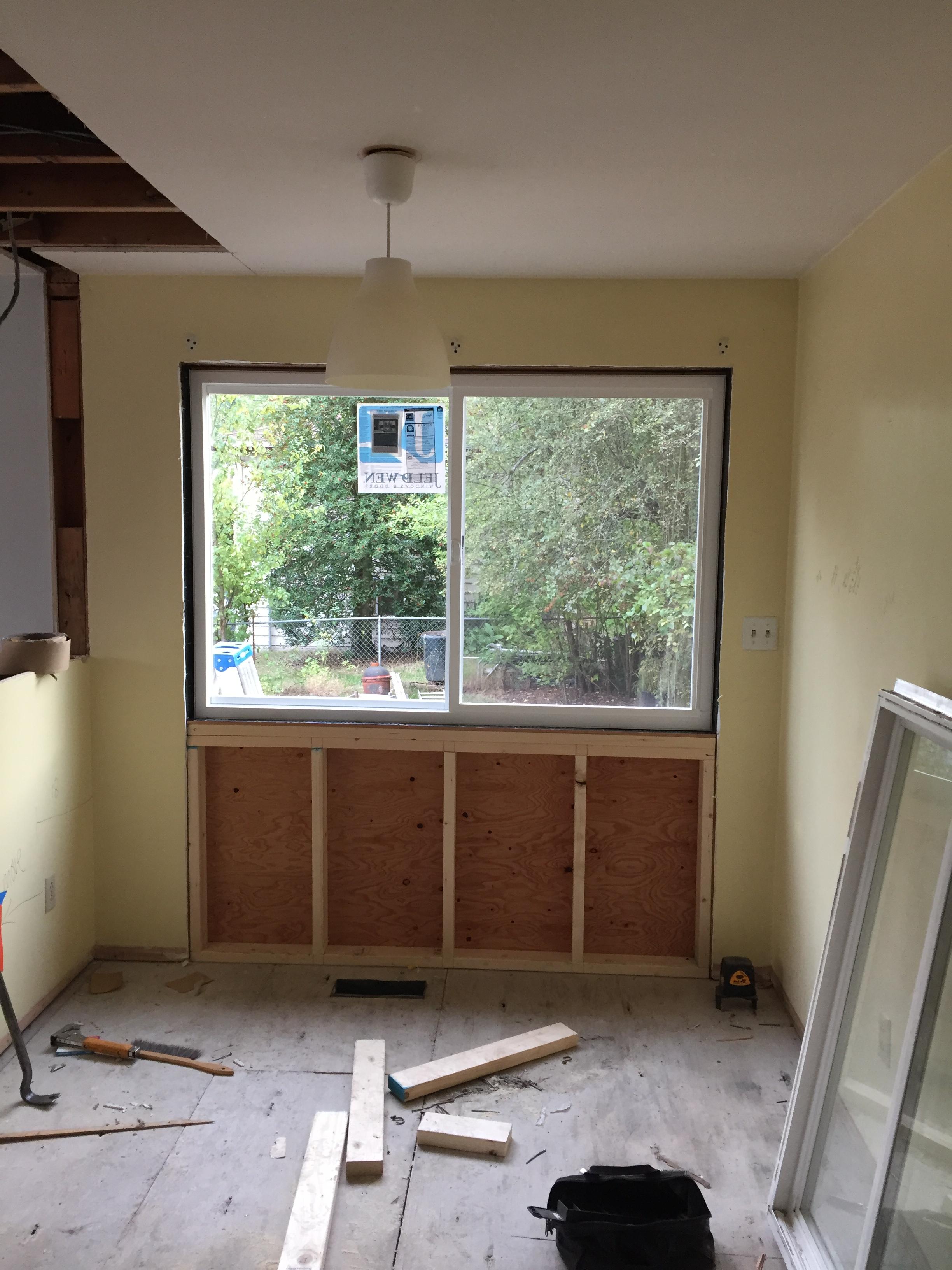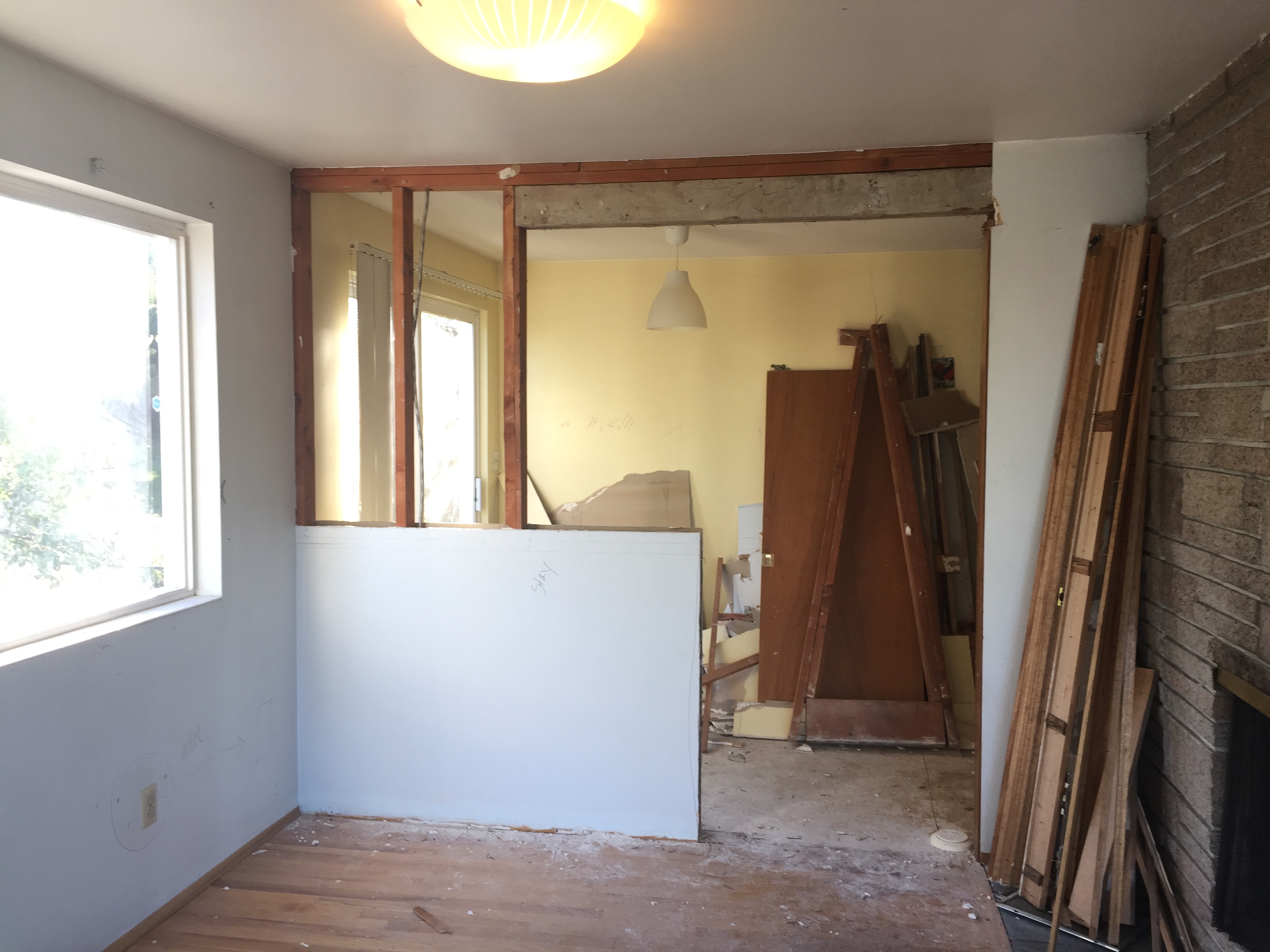 Bathrooms:
Re-do the main full bath with new cabinet, sink, toilet, fixtures, lighting, tub, tile tub surround (to the ceiling) and new flooring. In the ½ bath replace the countertop, backsplash, sink, faucet, toilet and flooring.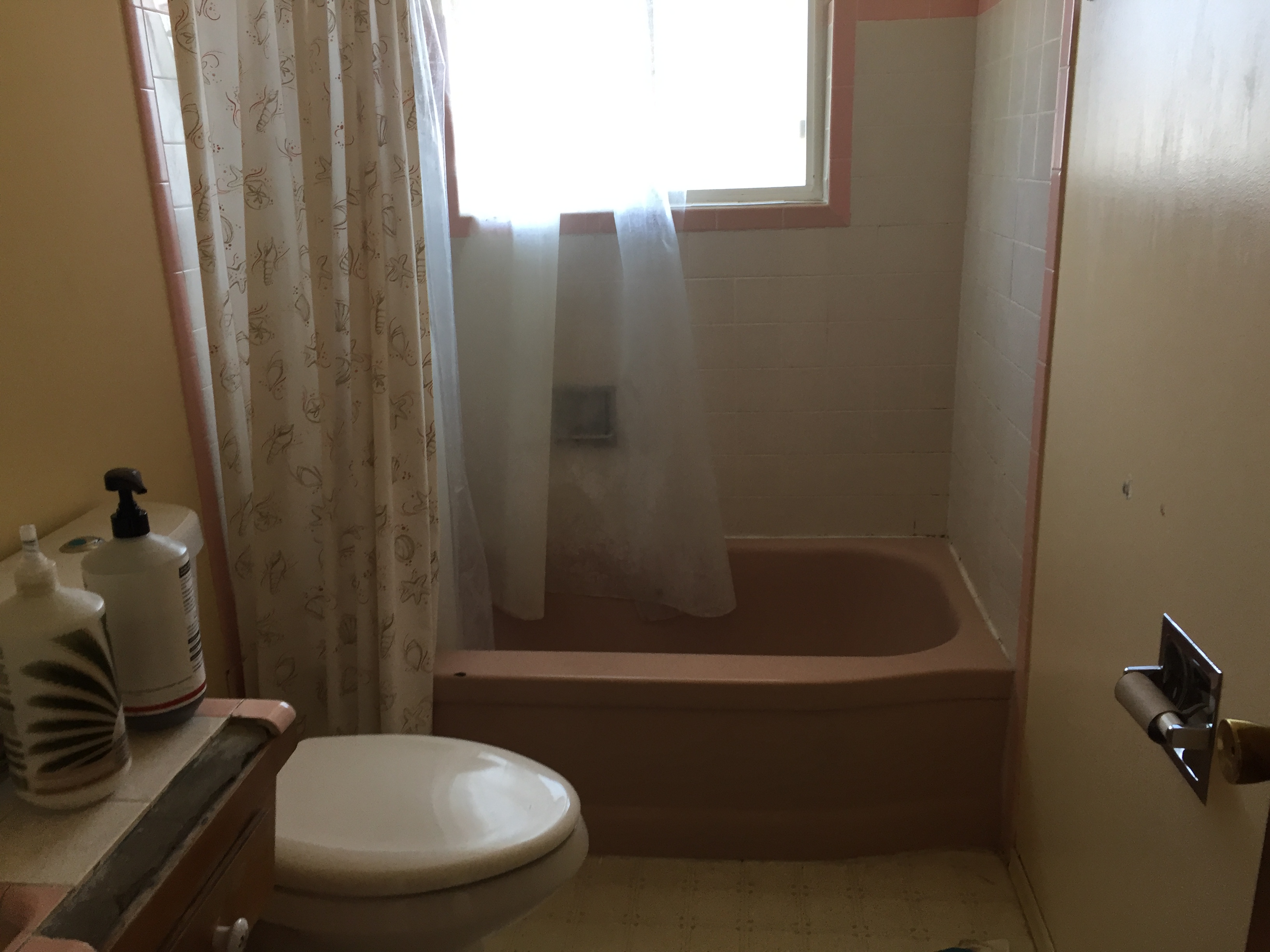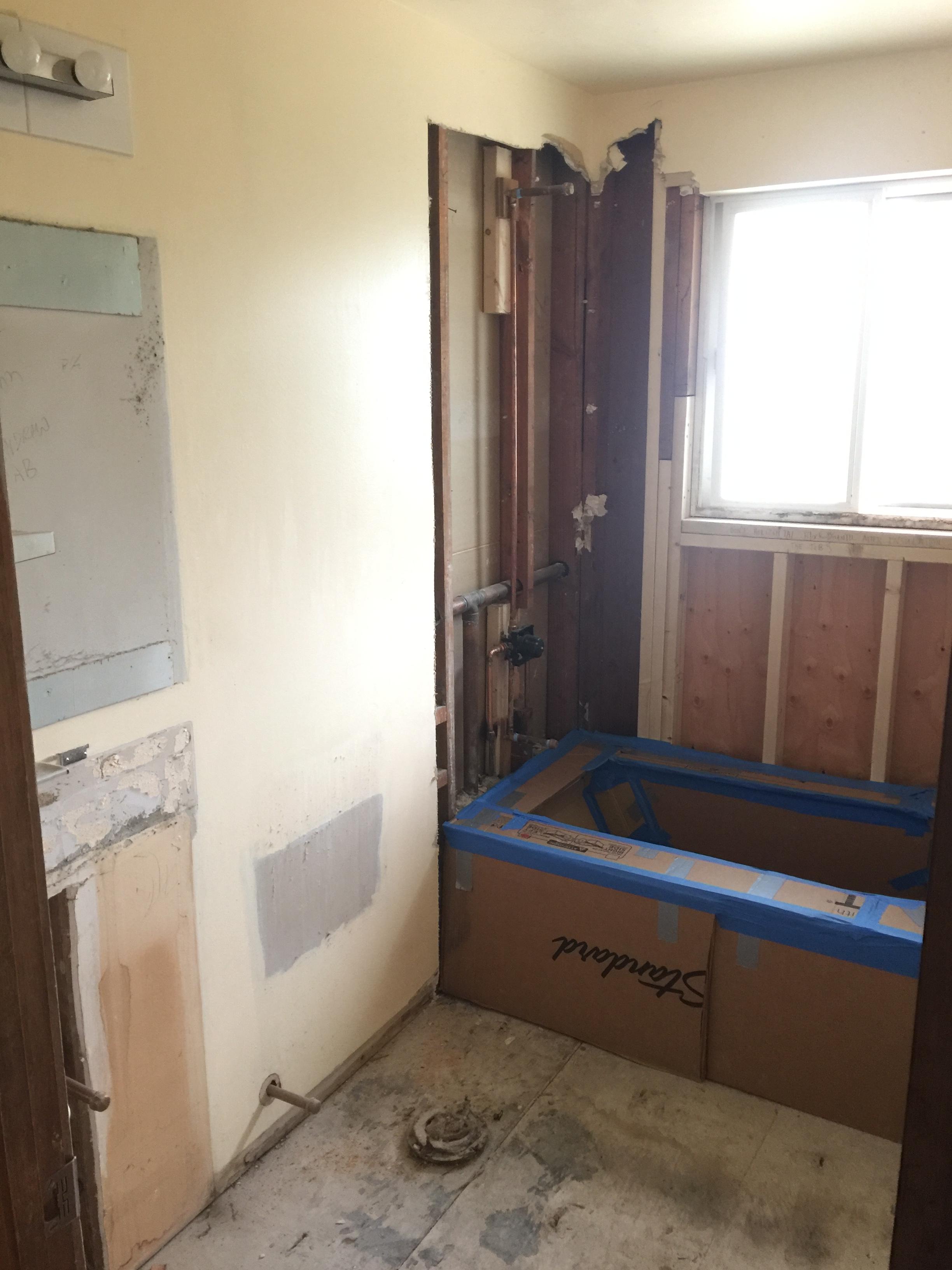 Bedrooms:
There was a wall taken down between two rooms on the main floor to create one very large room, but this was done poorly by leaving the missing parts of the hardwood floor and it really made no sense. Our clients need the room back as two legal rooms so we are rebuilding the wall,  adding a new closet and new outlets to make it back into two bedrooms.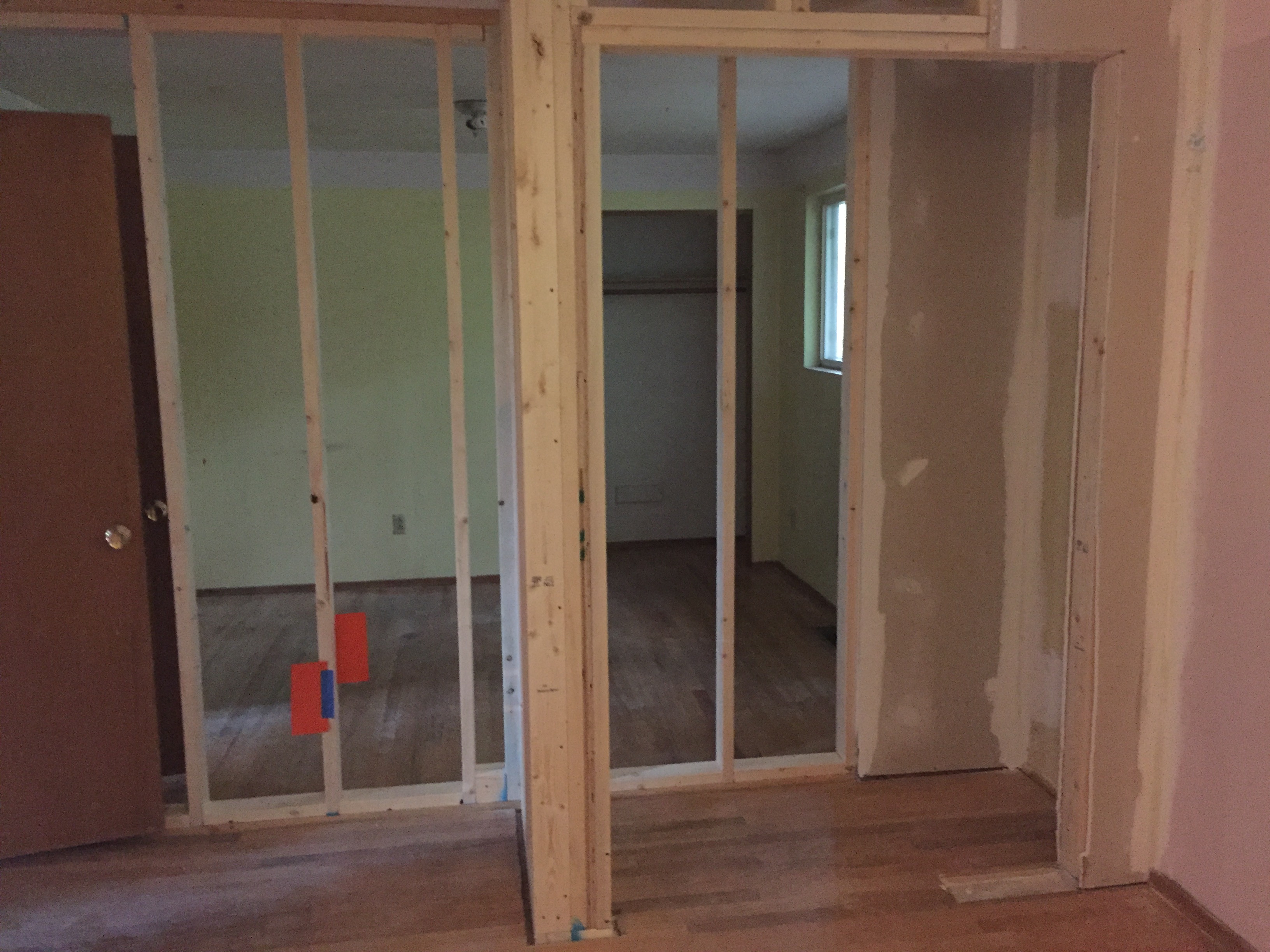 Fireplace:
We had great ideas of retiling the whole fireplace (over the existing stone) and replace the current green slate tile at the base of the fireplace but with budget constraints we will be painting the stone façade and leaving the base tile, but clean it up. We will add a wood mantle and electrical outlet for a mounted TV.
Basement:
This basement has great ceiling height, good natural light and plenty of square feet; three  great ingredients if you have to remodel a basement. Renee has a great eye for spaces and what there potential are, she saw through all the YUCK and saw what it could be. This basement is the scary and smelly part of the house. Regardless of the light coming through the windows, it feels so dark because of the wood paneling everywhere, rose wallpaper in the bedroom and an extremely tight small bathroom.  Demoing this basement will make for a clean start.
All the wall wood paneling will be taken off, and the whole basement will get new paint. We are creating from the existing basement bedroom a master suite with closet and master bath. It is our full intention to create a new full master bathroom, but with the budget, this room might only get framed and electrical added for now (this is one of those decisions we will need to see how much money we have and it's a room that will not be seen by anyone other than the family so this could wait to be finished at a later date). We will be adding new carpet to the master suite and all new doors. To create the master suite, we will move the laundry, hot water heater and furnace to the back section of the garage. We will frame the new laundry/mechanical room, but we might not be able to completely finish it. We will install new flooring to the hallway and rec-room area, add electrical for a tv and new lighting. Once again, we are using what is there and improving it by rearranging things and moving things out of the way. This lets us use all 1,800 sqft of house space as well as some of the garage.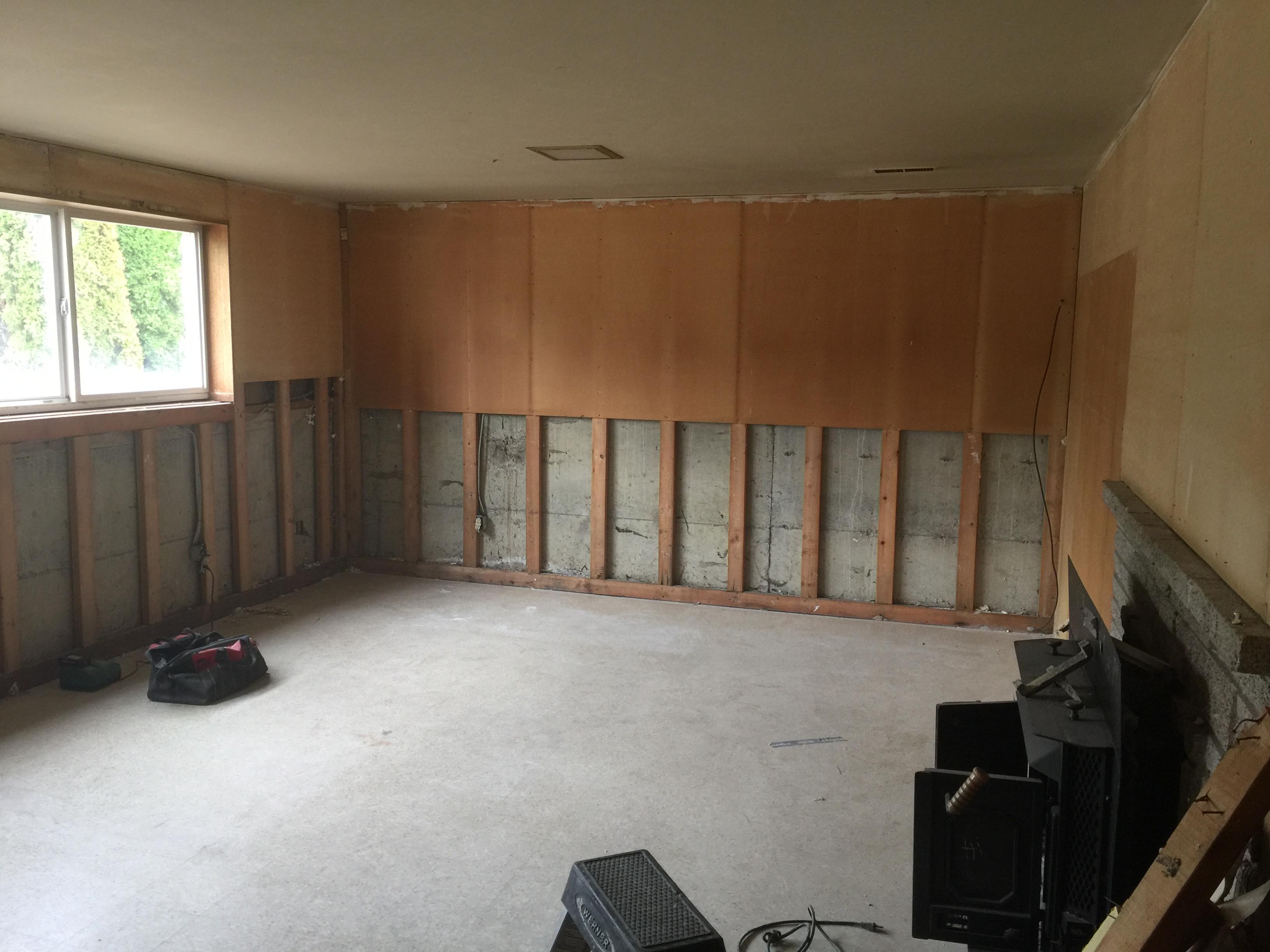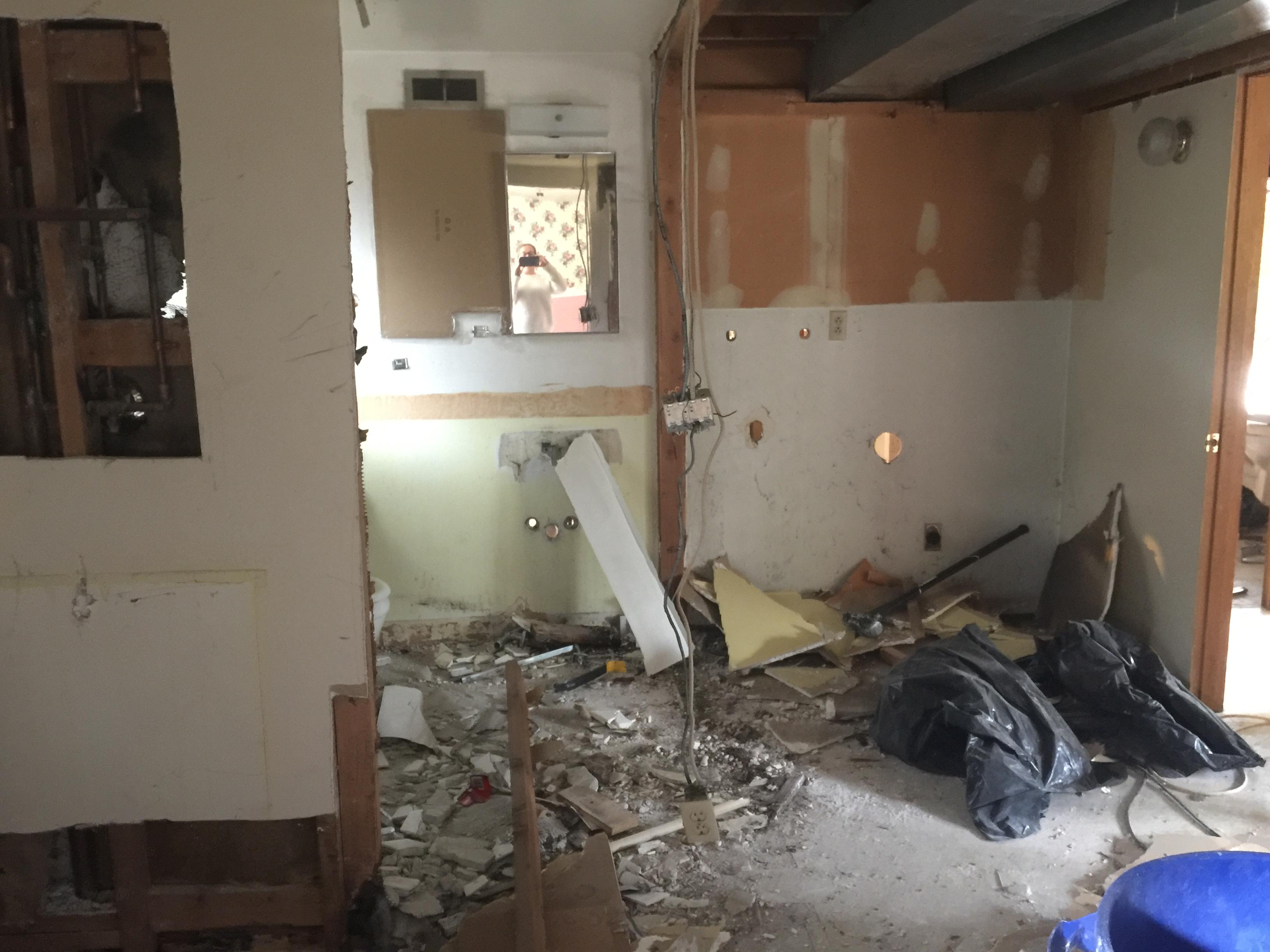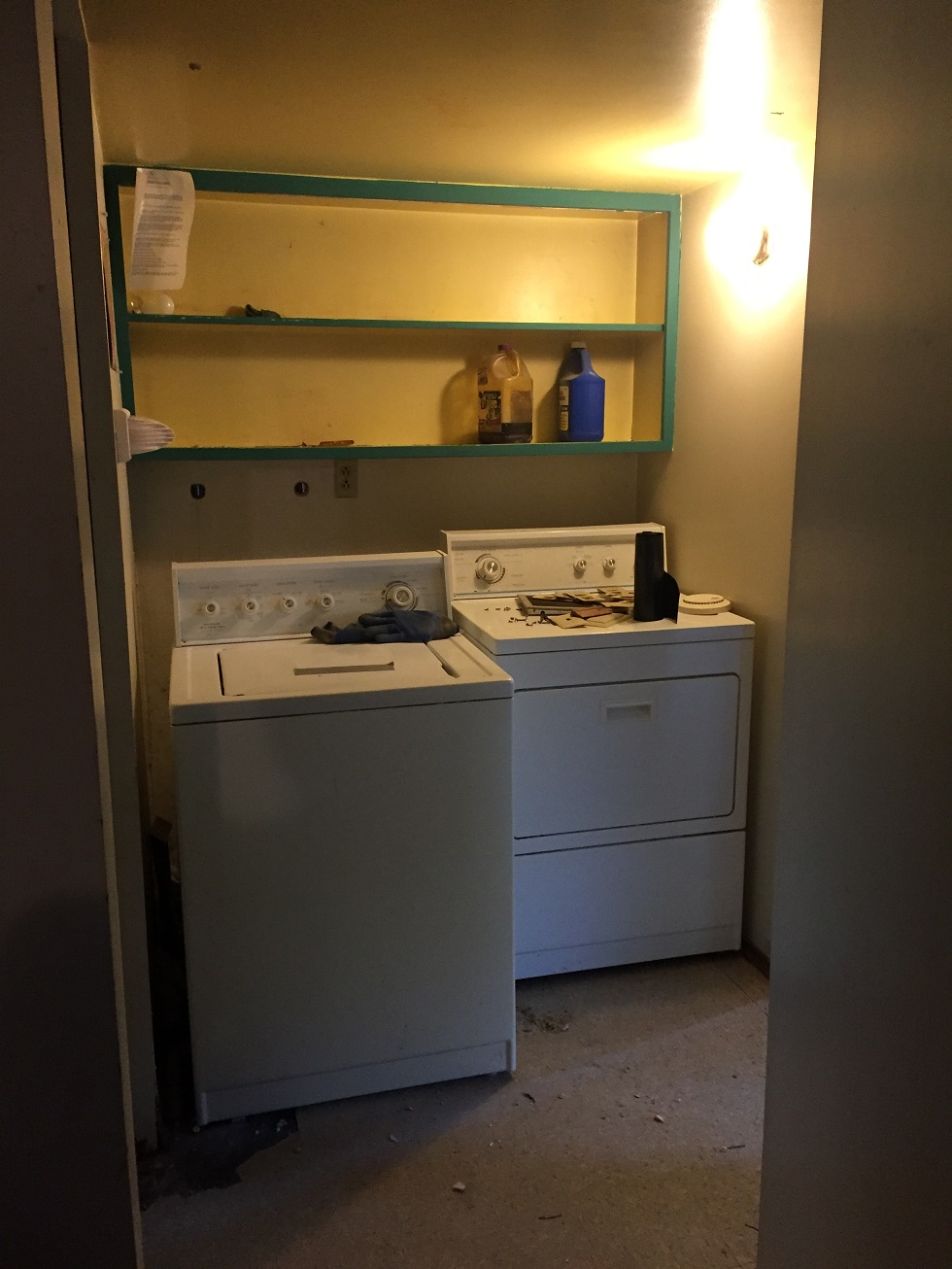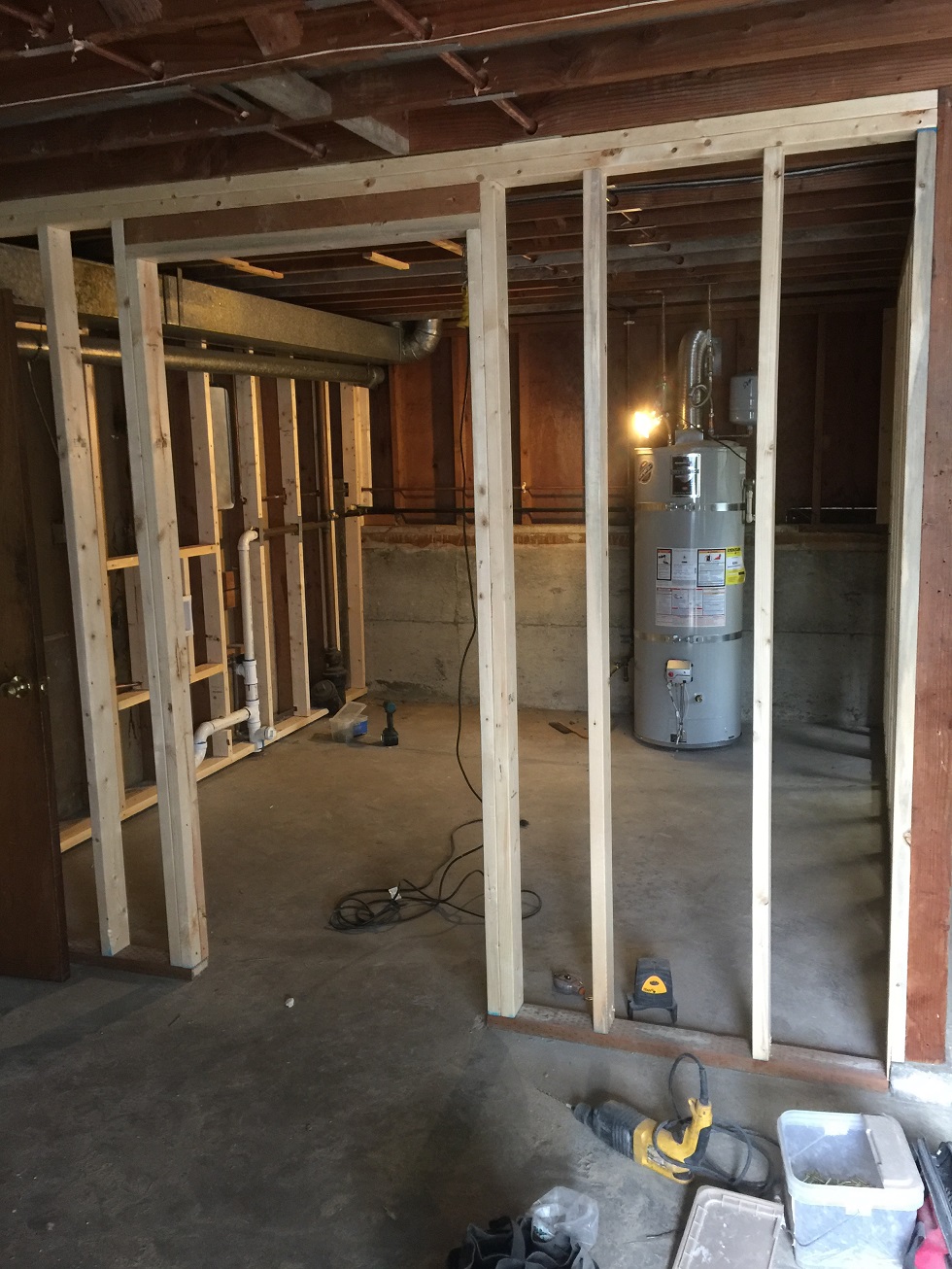 Outside:
On the outside of the house, we took down the old deck off of the kitchen. We will be building a new smaller BBQ deck coming off the new dining room. We will paint the outside and add new light fixtures to the area around the deck, over the garage doors and front entry. The home owners want to add a cement sport court to the north side of the house, take out some tree's and add a new fence.  These are things that can/will be done at a later date. There is one tree that is very close to the house which could be one of the "pathways" for the rodents. So, this tree removal could advance on the must do list.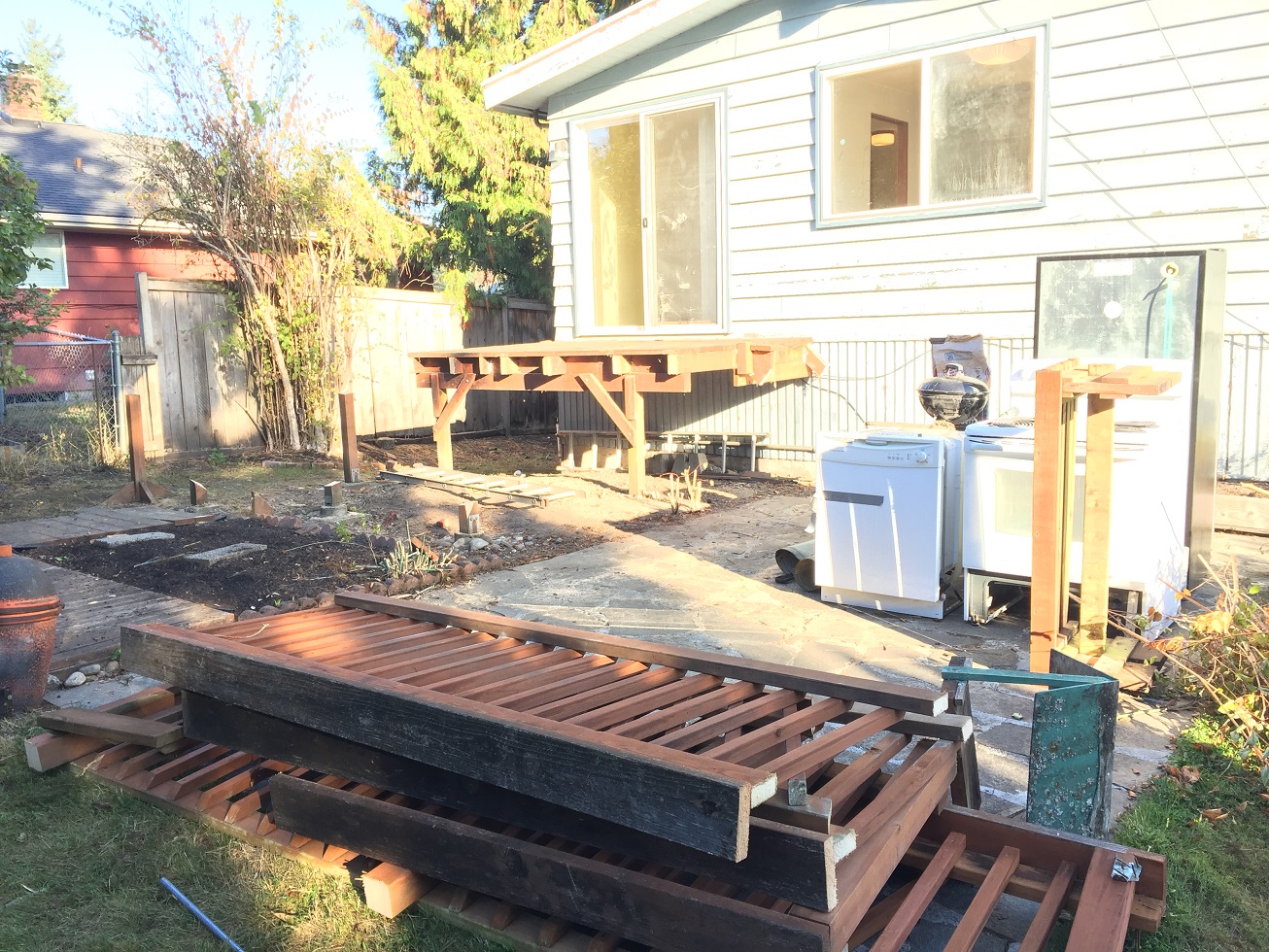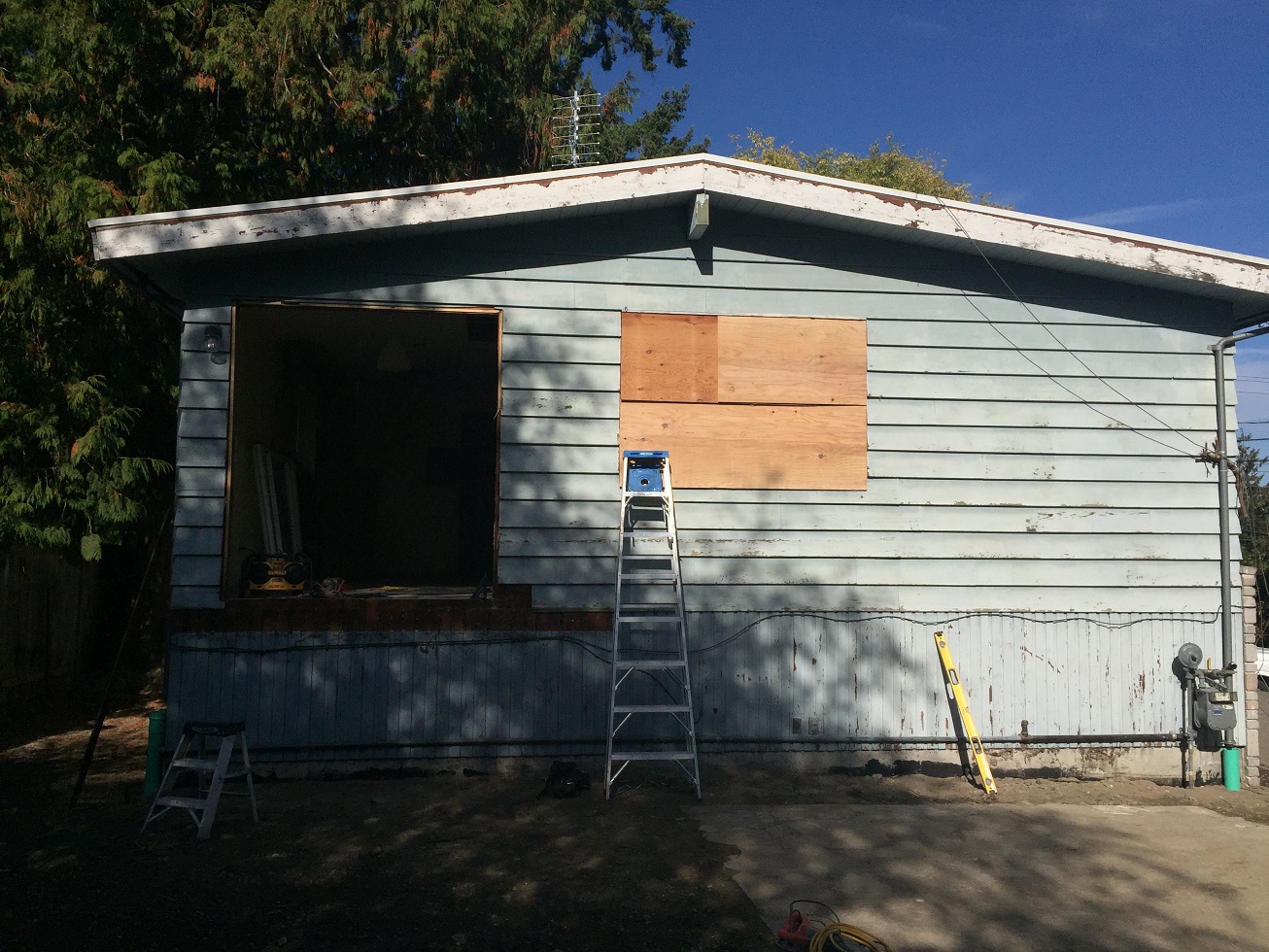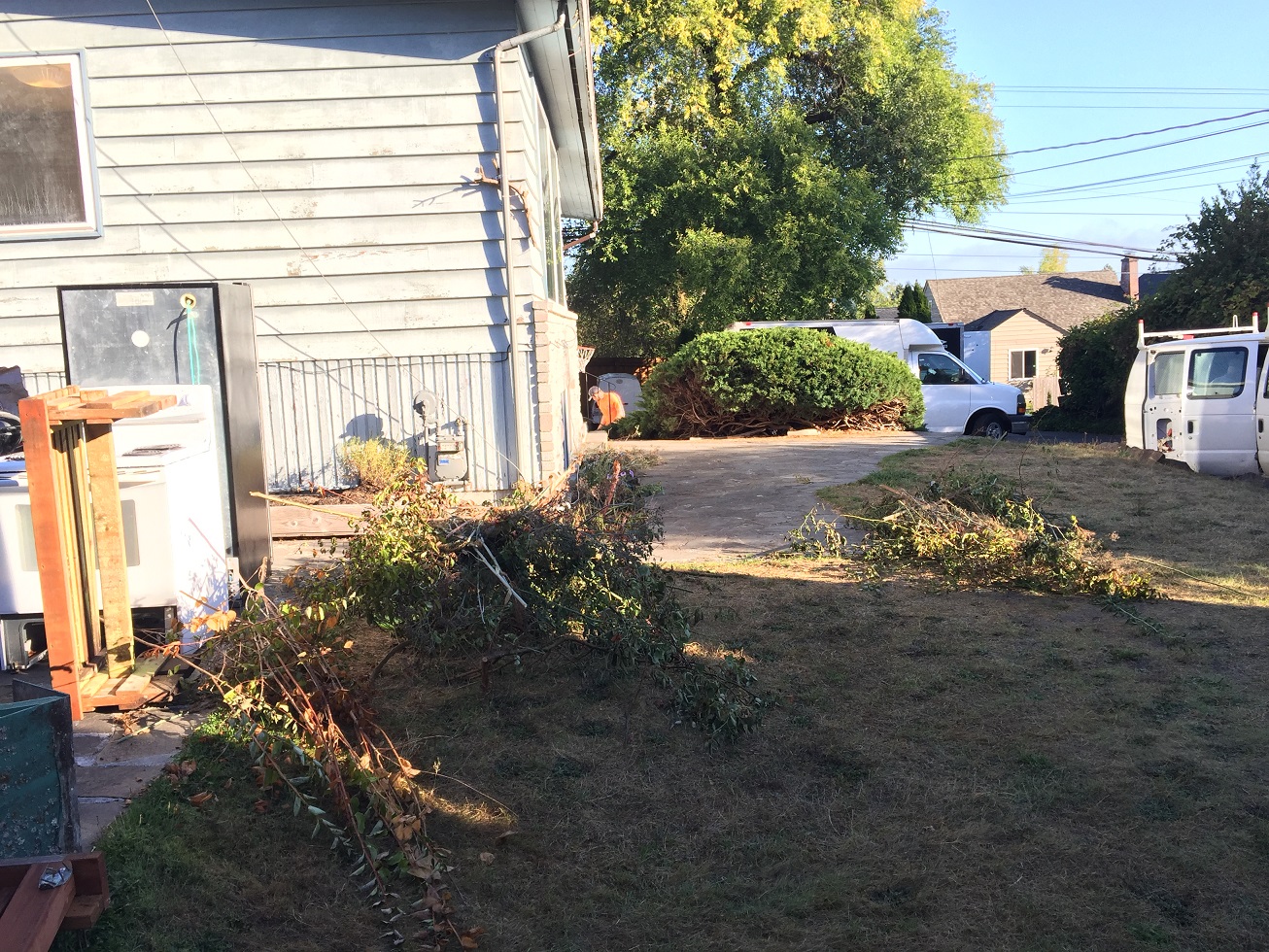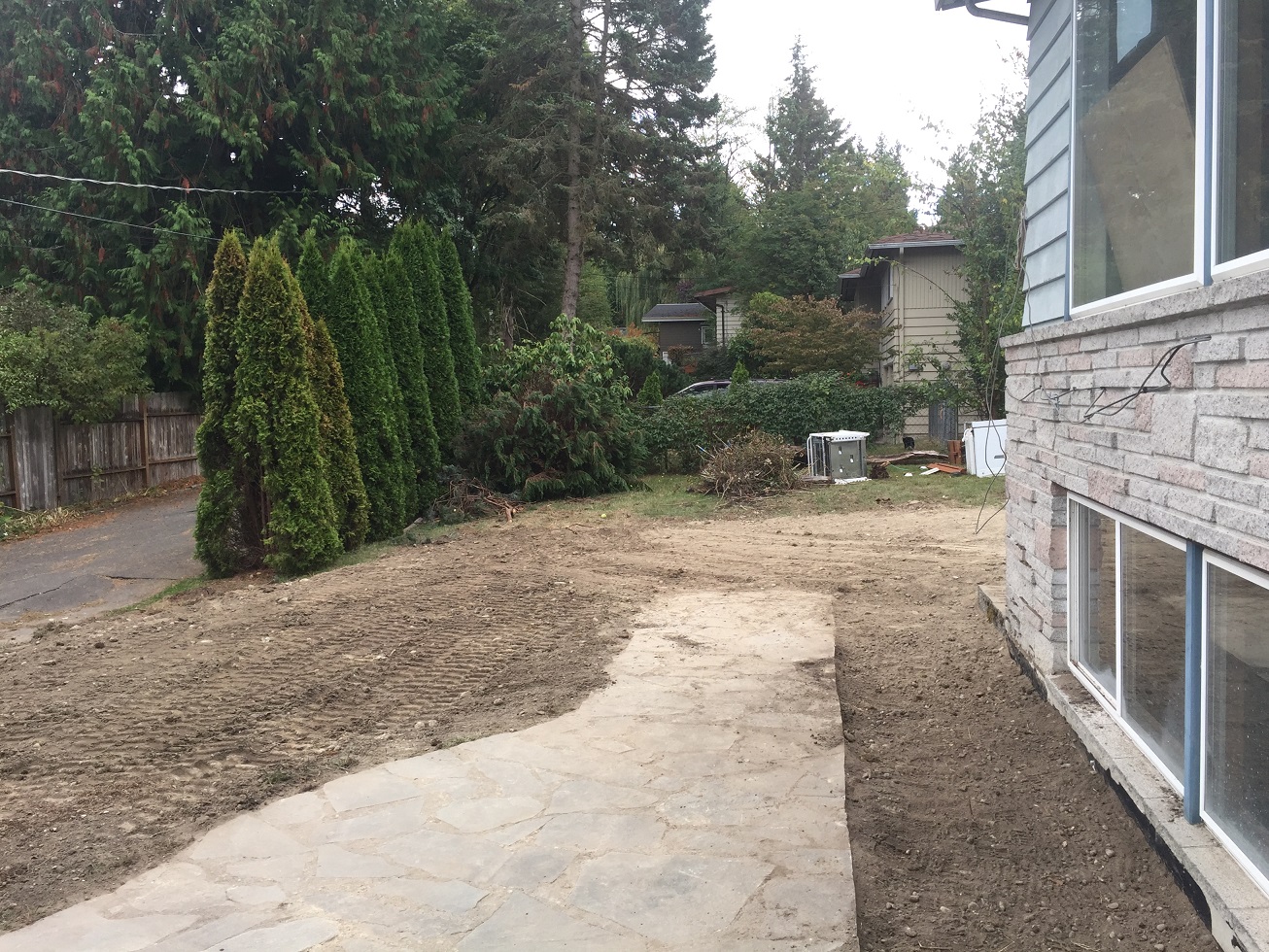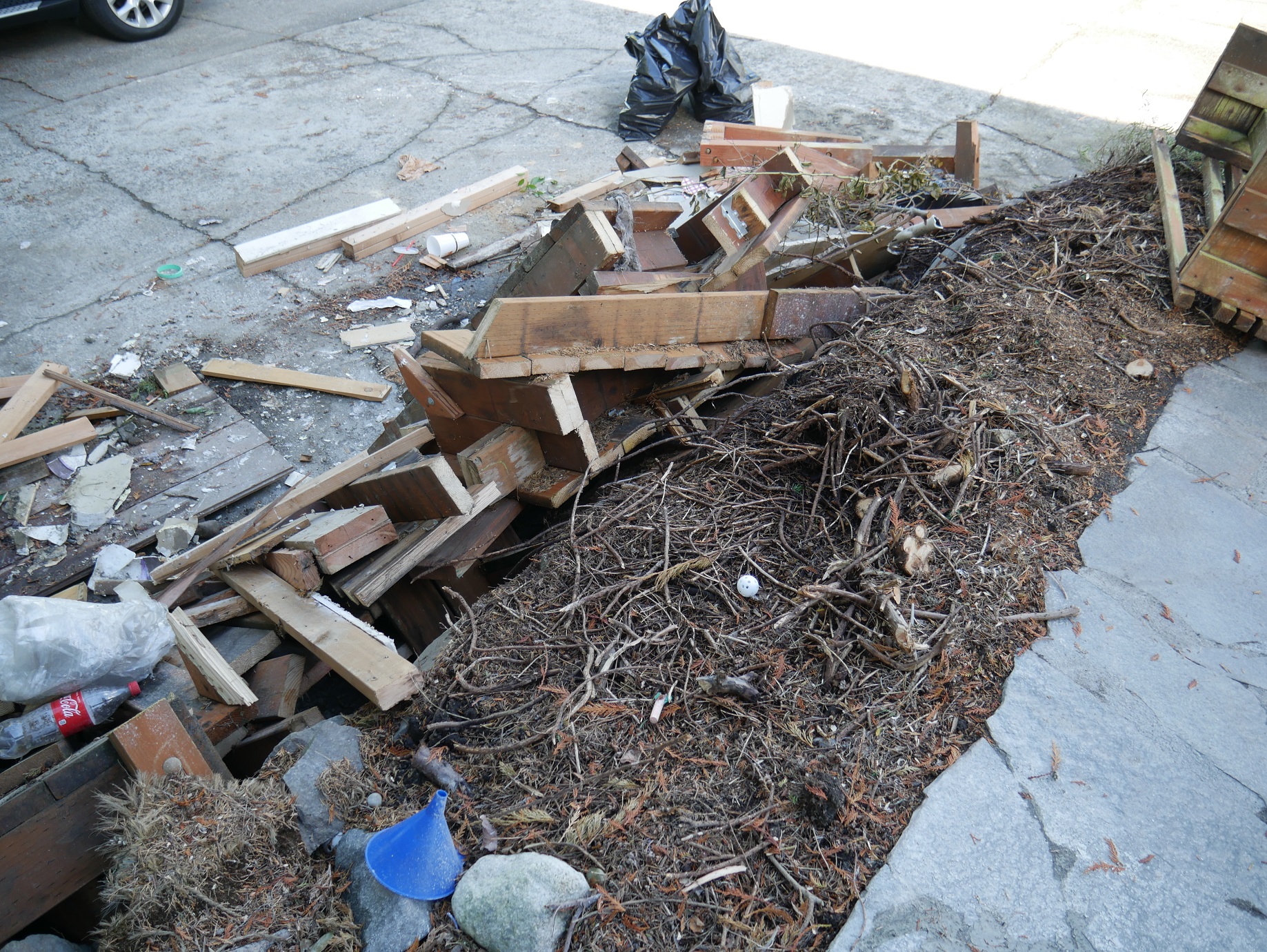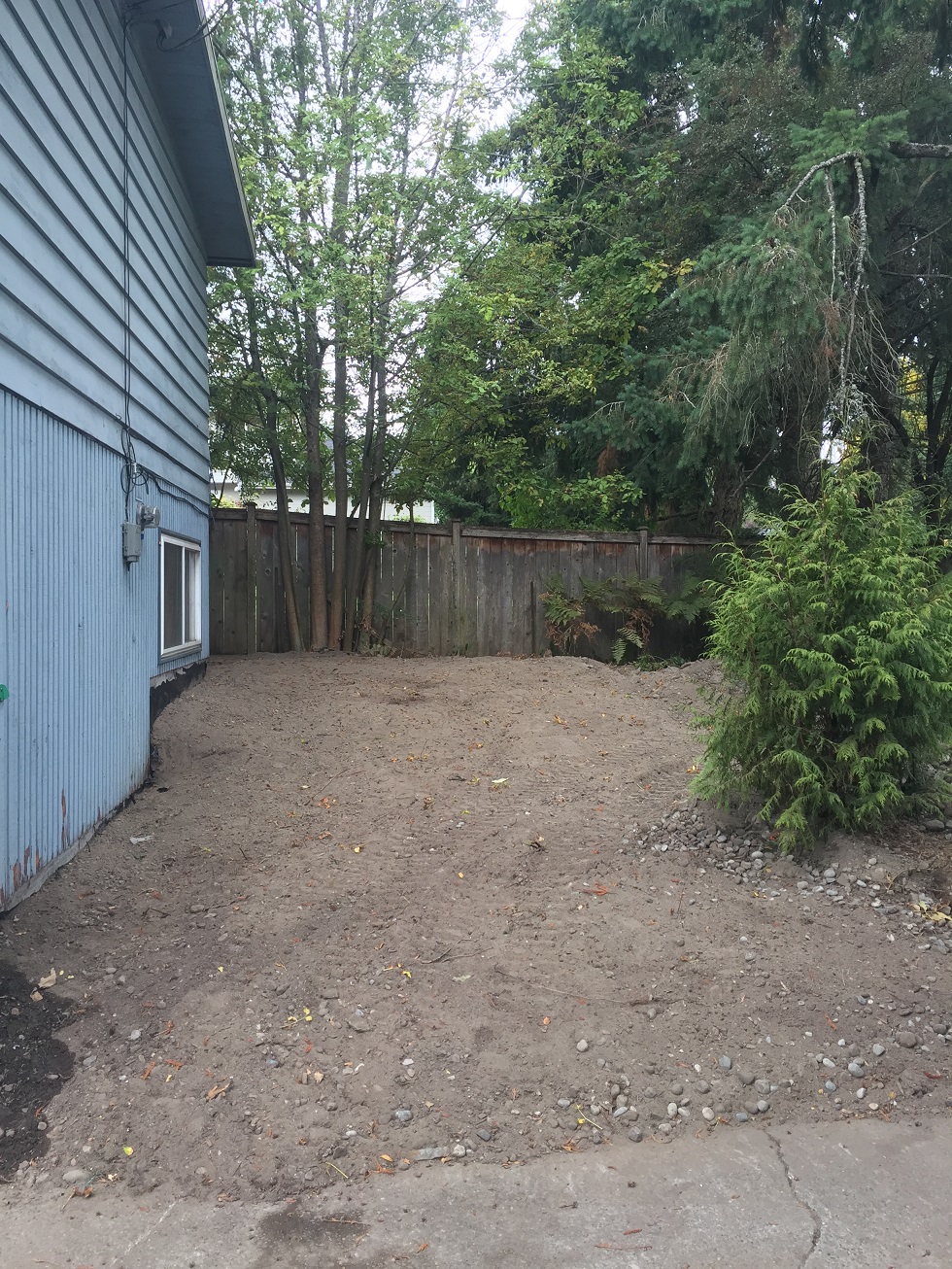 As you can see we have a lot on our wish list but as we have been gathering all the bids from our sub-contractors, the numbers are high and decisions need to be made on what can be done and at what level of finishes we can buy. Things are moving fast. Another blog post coming very soon, there's lots to share.
-Renee & Jessica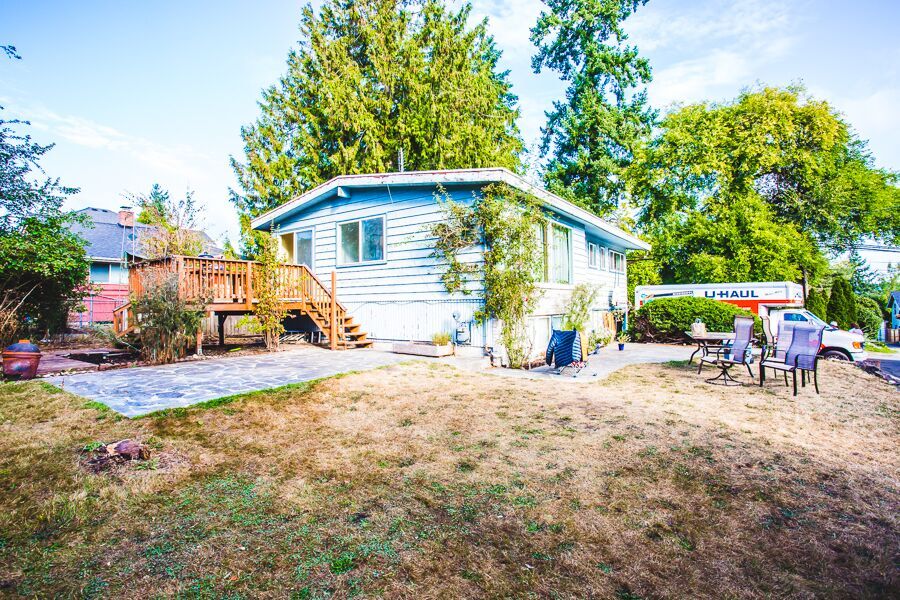 September 22, 2017 | Day 1
→ If you want to start the blog from the first entry, please scroll to the bottom.


Why A Remodel?
The real estate market in Seattle, if you don't know, has a very low inventory of available homes for sale. Multiple offers are so common they are expected, and the listed sale price is just the starting point for what feels more like an auction than a typical real estate transaction. These disadvantages have made Buyers in the Seattle area become more interested in fixer-uppers. Unlike the era of house flipping in the early 2000's, people are buying these homes, renovating them and keeping them.
Our clients were no different in their home search. They looked at many houses with Renee, over many months before they finally found the right one for their family of five. With Renee's trust and guidance they bought this house with the intention of remodeling it and hired her to lead the remodeling project. On September 21, they officially had a new home. There was a lot that needed to be done before this family could move in. We needed to get started.
In the Beginning…
I woke up the first morning feeling excited, I was excited for our clients and excited for Renee getting this house for them and what lies ahead. This was a different kind of closing, we were not saying goodbye for now to our clients, but instead, Renee agreed to work for the family beyond being their real estate agent. I use the term general contractor loosely, but essentially, we are the general contractors on their new house remodel. This wasn't the first time either of us had built a home, Renee has done numerous new home flips in the past and a new build of her current home and I had designed and built my current home. The only difference was that this was not a house build for either of us, but for this family, for their tastes and their needs. My first thought, don't screw this up, my next immediate thought, we got this, this will be fun, let's get started.
This morning was the full steam ahead start we need to get this family into their new house by Christmas. We scheduled over 10 contractors to come by at different times to start bidding out the work that needed to get done. It was going to be a long and very productive day. We came armed with pastries and coffee, best to keep the contractors happy and caffeinated, was my thought.
At 8:00am I arrived at our client's new house. I knew Renee had already been here meeting a sewer contractor early. As I was walking up the driveway, my mouth just dropped, I couldn't believe what I was seeing, the old owners were still moving out of our client's new house. This was not happening, the moving truck in the driveway was not really there, all the stuff piled next to the garage and on the front lawn was not there. I was so mad inside, I knew I had to find Renee and talk with her before the new family was stopping by to walk through their new house.  Their house was currently packed with other people's stuff, completely messy and gross. I found Renee and in true professionalism, she gave me the same look that I was feeling inside but deflected the bad and keep us moving forward with meeting everyone and getting ready for our clients to arrive to this mess.
→ Did you know that home sellers are given a date to vacate their home when they sell, but ultimately you can take your sweet time moving out and there is nothing the new home owner can do?
I guess you can say that we are a society of rule followers because this doesn't happen that often, or in Renee's 26 years in real estate it has never happened – until that day. Now you might be wondering about the selling agent, and why didn't he make sure they were out of the house on the agreed upon close date? Instead of getting into details, let's just say it's always difficult for some owners to get out on time. Some are not equipped with the skill set of budgeting for a move and have problems with timing and organization.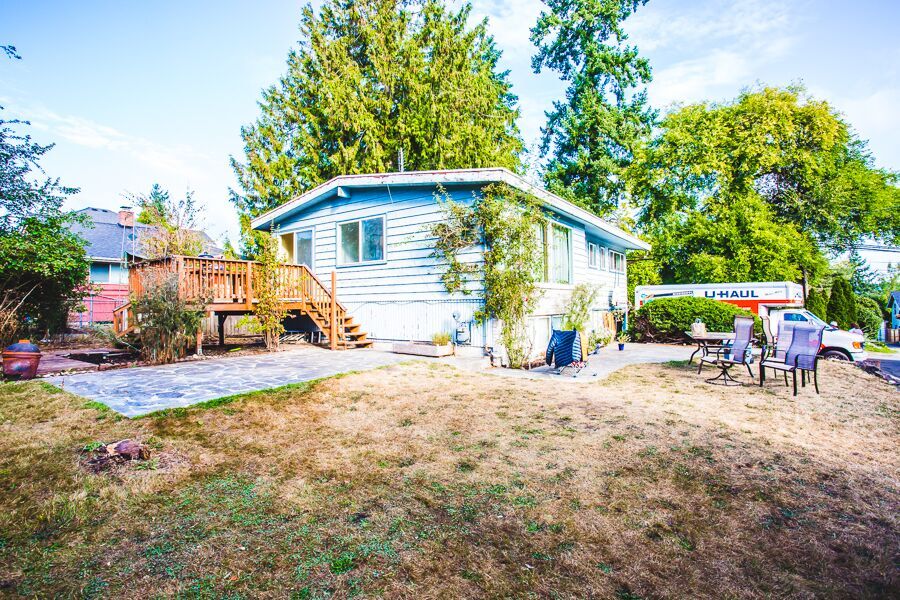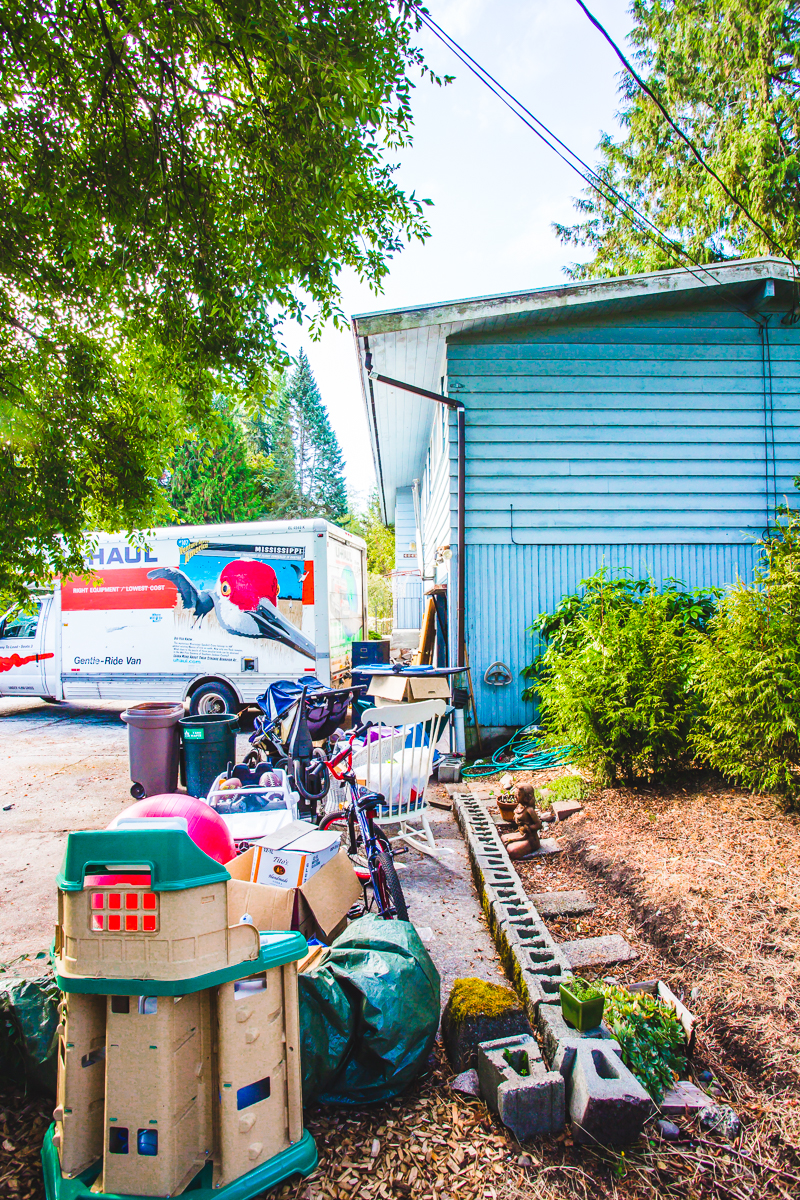 With patience and a smile, we met our clients and talked them through this mess with the reassurance that these people will be out soon. Soon turned into two extra days of moving and sleeping in the house that was no longer legally theirs. But with the help of the best Windermere Managing Broker, Jordan, and with Renee's persistence, the house got vacated.
That first day was pretty funny, now that I look back on it. It was like a circus, trying to direct and show all these contractors around a house still full of stuff. A few of the family members were not happy about moving and with those feelings came a little screaming, cursing at each other and some pot smoking in the downstairs bedroom – all while we were trying to get bids on electrical, gas, plumbing, demo, flooring, tile, waterproofing, paint and sewer. Of course with all this happening my pastries and coffee were hardly touched. I guess it didn't make for a very inviting scenario to hang out, chat and drink coffee.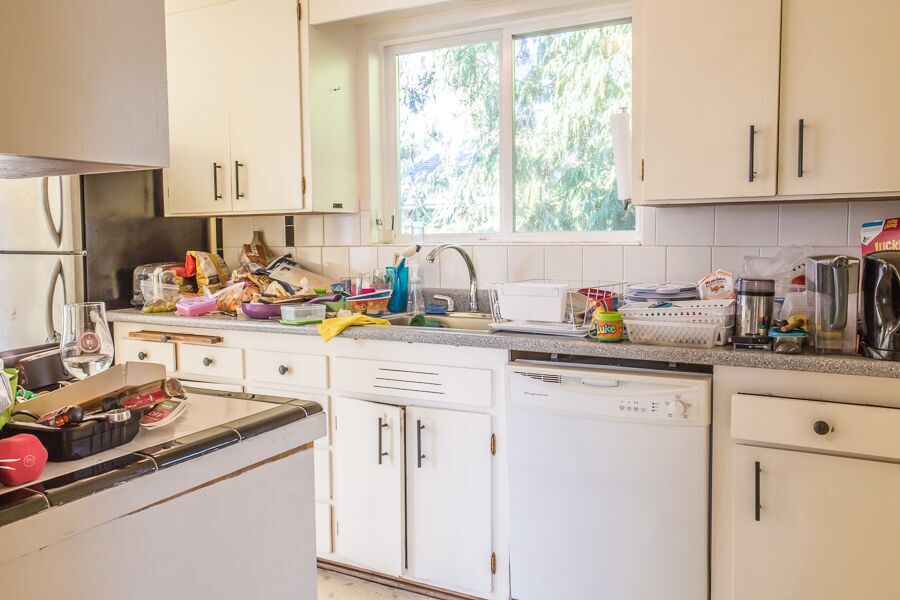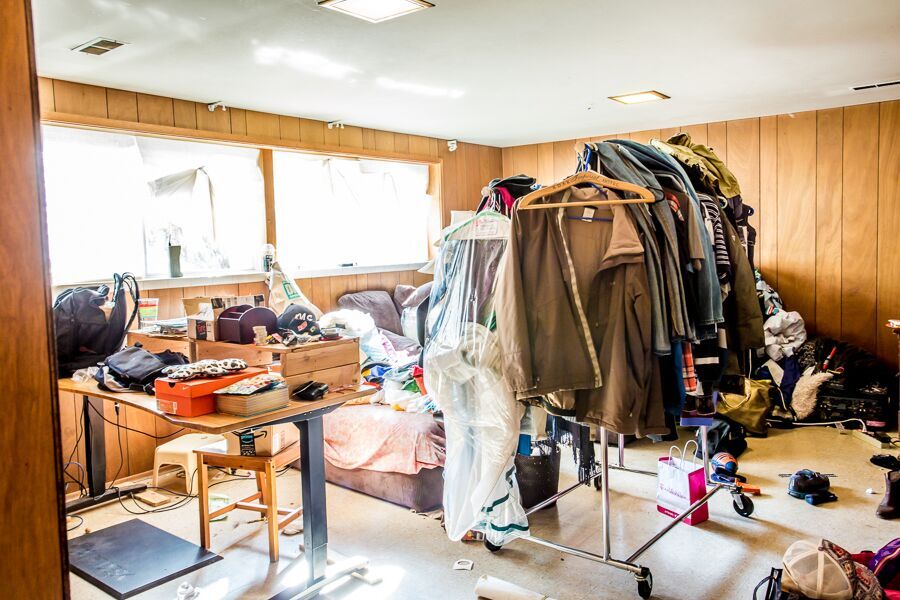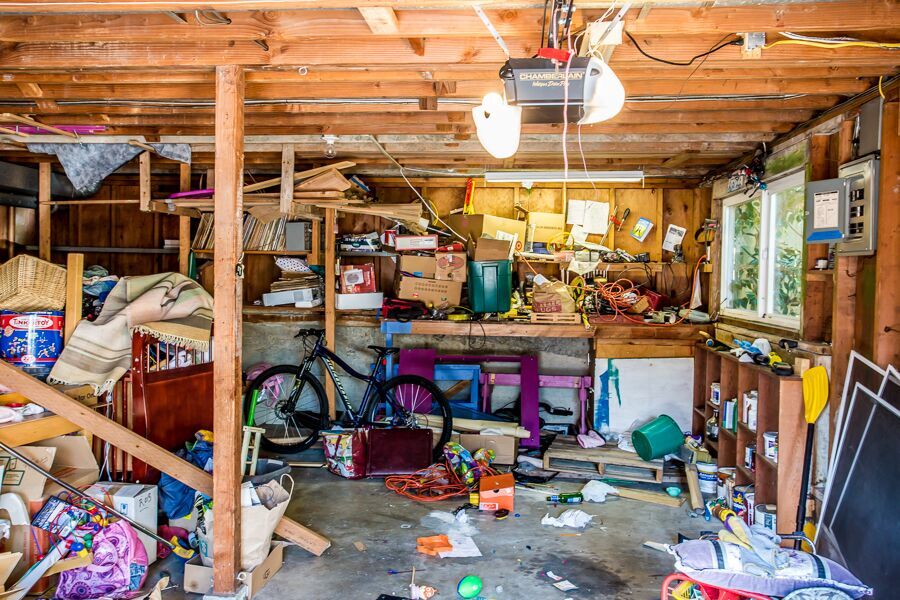 At the end of our meeting on this first crazy day with our client, it was reassuring that they believe in us as contractors and were impressed with the future scope of work we gathered we provided them, our schedules and leadership in this project. The family left happy and excited for their new house. It was a crazy day at the house, but it didn't stop us from getting our bids despite all the chaos that was around us and ending it with a win.
-Renee & Jessica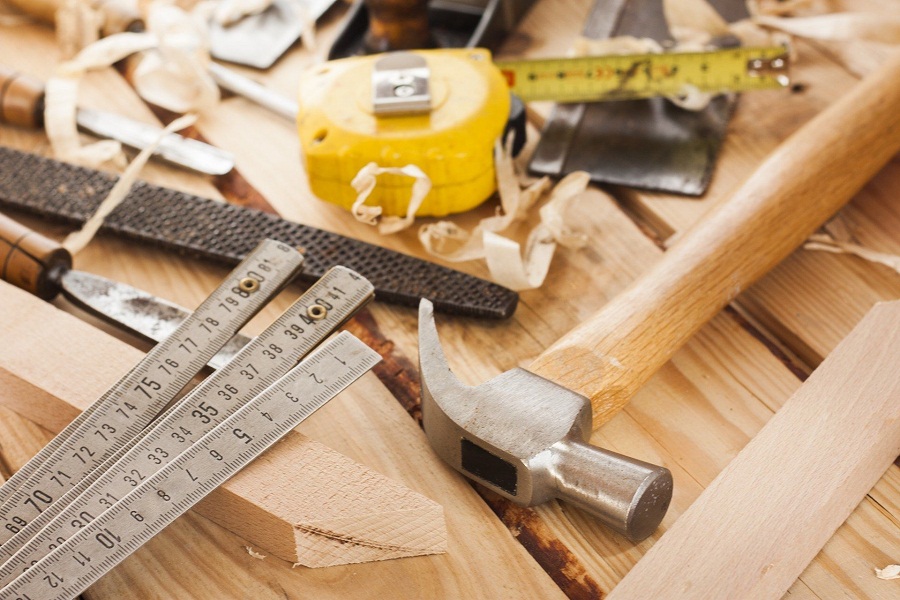 September 22, 2017
Hello and welcome to the inaugural post of Renee's Home Remodeling blog. Working as a full-time real estate broker since 1991, Renee was recently approached by a client to be the General Contractor on the major renovation of a home she helped them purchase. After a crazy first day on the job, Renee and her assistant Jessica decided that the stories unfolding before them were too good to be kept a secret and thus… a blog was born.
Along the way there will be surprises, laughter and some frustration but in the end, we are confident that there will be a happy ending; a gorgeous home for a wonderful family. We hope you will follow along and enjoy the ride along with us.
-Renee & Jessica