October 12, 2017 | Day 21
→ If you want to start the blog from the first entry, please scroll to the bottom.
The dust has settled on almost all of the demolition. Now it's time to help our clients pick out electrical finishes (lighting, electrical switches, outlet covers, etc.) they want for the house. We also need to get the budgets finalized from the last of our sub-contractors so we can hire and get the jobs going and put this house back together.
The first bill from the electrician came in was really high because we had lots of extras in it. So, we had to take a closer look at the project and see what really matters and keep our plan simple. Basically, we can only move what needs to be moved and add extra lights/plugs and switches that need to be added. We knew the electrical was bad when we did the house inspection because the box blew up and the hole house went dark. We had to hire an electrician to come out to turn the power back on for the seller so that their food wouldn't rot and they could have power. In our first bid, our bill was $25,000! This was not including any light fixtures! This can add up in a blink of an eye. Now we are back to reality.
I had a walkthrough of the house with the electrician this morning to refine the scope of work and get it to a reasonable amount. How does one walk an electrician through a house and talk electricity? Renee makes it very colorful and actually quite fun.  She color-coded everything with construction paper and sharpie writings on the wall. This is one way to keep track of the outlets, ceiling fixtures, etc. and have clear communication with the electrician so that the bid comes back correctly with everything we want. The electrician can just take pictures of each room and remember what Renee needs for that room. But of course, she also writes everything down on paper for him so he has a copy to take with him (Her handwriting isn't ageing as well as she is!  It takes a special eye to understand her handwriting, the electrician only asked me three times what a word said – My life's problems of an assistant).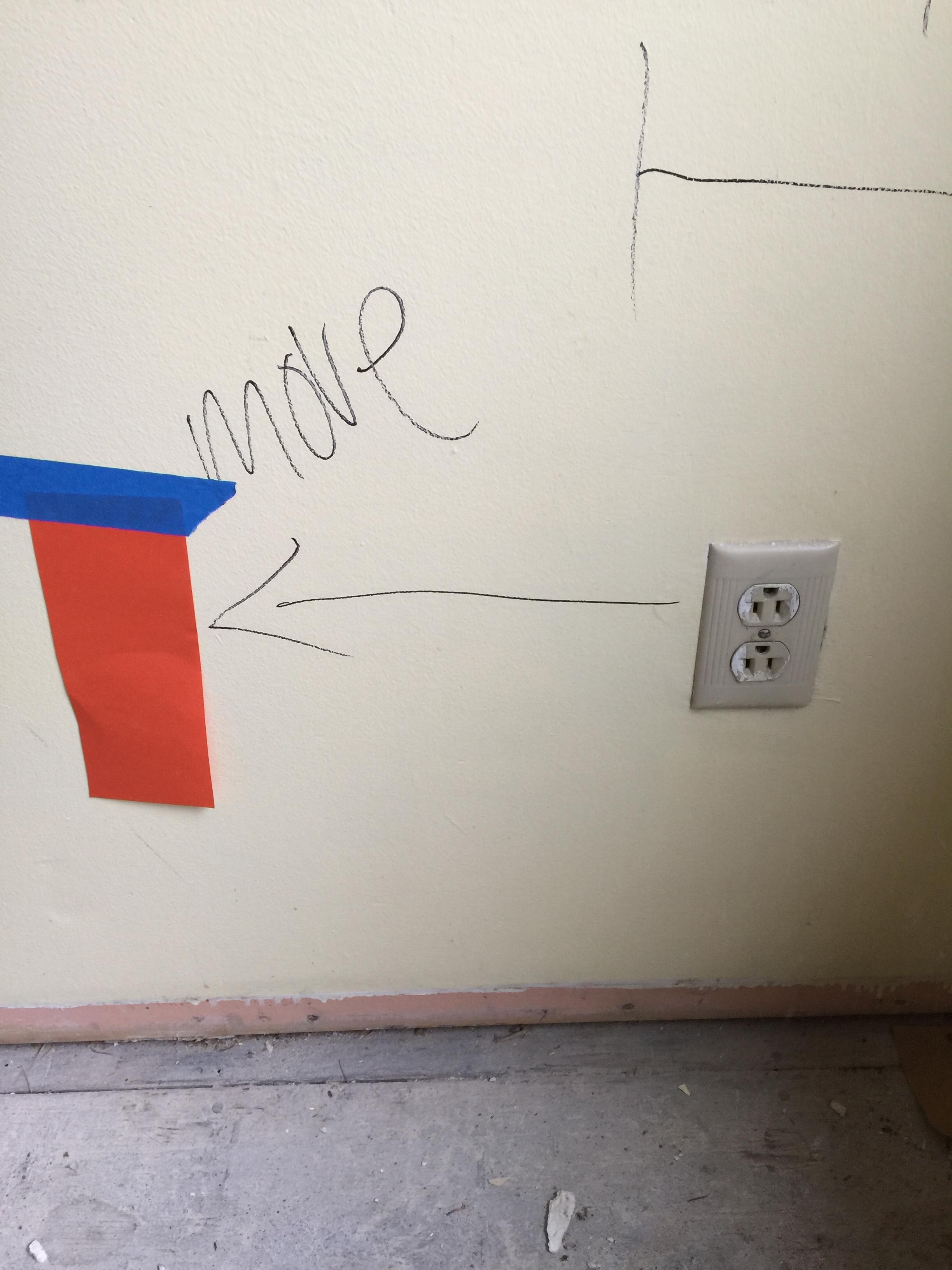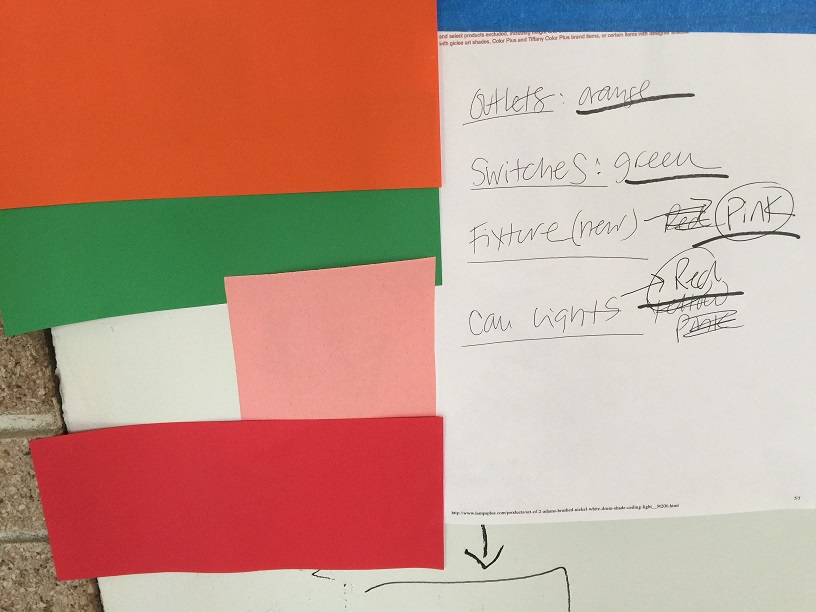 Clean Crawls came today to clean out the rat/rodent infested attic and insulation, I do not know how they do their job. They get themselves totally covered up to attack the attic, and this attic has the lowest ceilings possible, they are mostly on their stomachs moving around. Yuck! You couldn't pay me to do that job. It was an easier job getting the rats to move than the sellers!  But at least they are all gone now.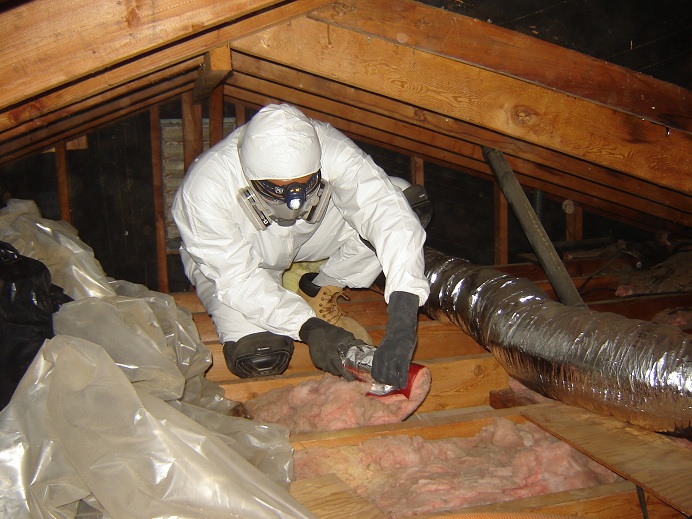 Our finish carpenter, Dan has replaced the kitchen slider with the new window and was framing the dining room wall for the new slider. Amazing how you can go online and order a window and glass slider from Home Depot and have it delivered the next day. Got to love modern technology.
Dan spent the last two days, thankfully it was sunny, building the new deck that will be off of the dining room that will be accessed from the new sliders. This will be a small BBQ deck and lead down to a patio for outdoor entertaining. Due to cost and the fact that the yard is more private than the deck, it just made more sense to bring it down to the yard.
During all this building, Renee and I have been working on other bids and Renee has been keeping track of the budget (I'm not the numbers person in this relationship) and searching for lighting options for our clients. This is the fun part. Pretty soon we will get to look at paint colors, flooring samples and tile.
We finalized the kitchen plan and ordered cabinets and countertops. We also have completed the main bath plan and ordered its' cabinet and countertop.  We had extra slab so we are using it for the 1/2 bath countertop. The bathroom fixtures have already been picked out (remember we had to do that day 1 so plumbing could come in and get started). After the electrical is complete and the drywall goes back on in the kitchen and main bathroom, then we can have the cabinets and counter tops installed.
Things were crazy for a few weeks but they seem to be slowing down a bit.  I'm thankful that things are complete and a bit slow right now so we can get our other work done (We listed a house this week in Laurelhurst) and get ready for the next steps here.
Thanks for reading and stay tuned.
-Renee & Jessica