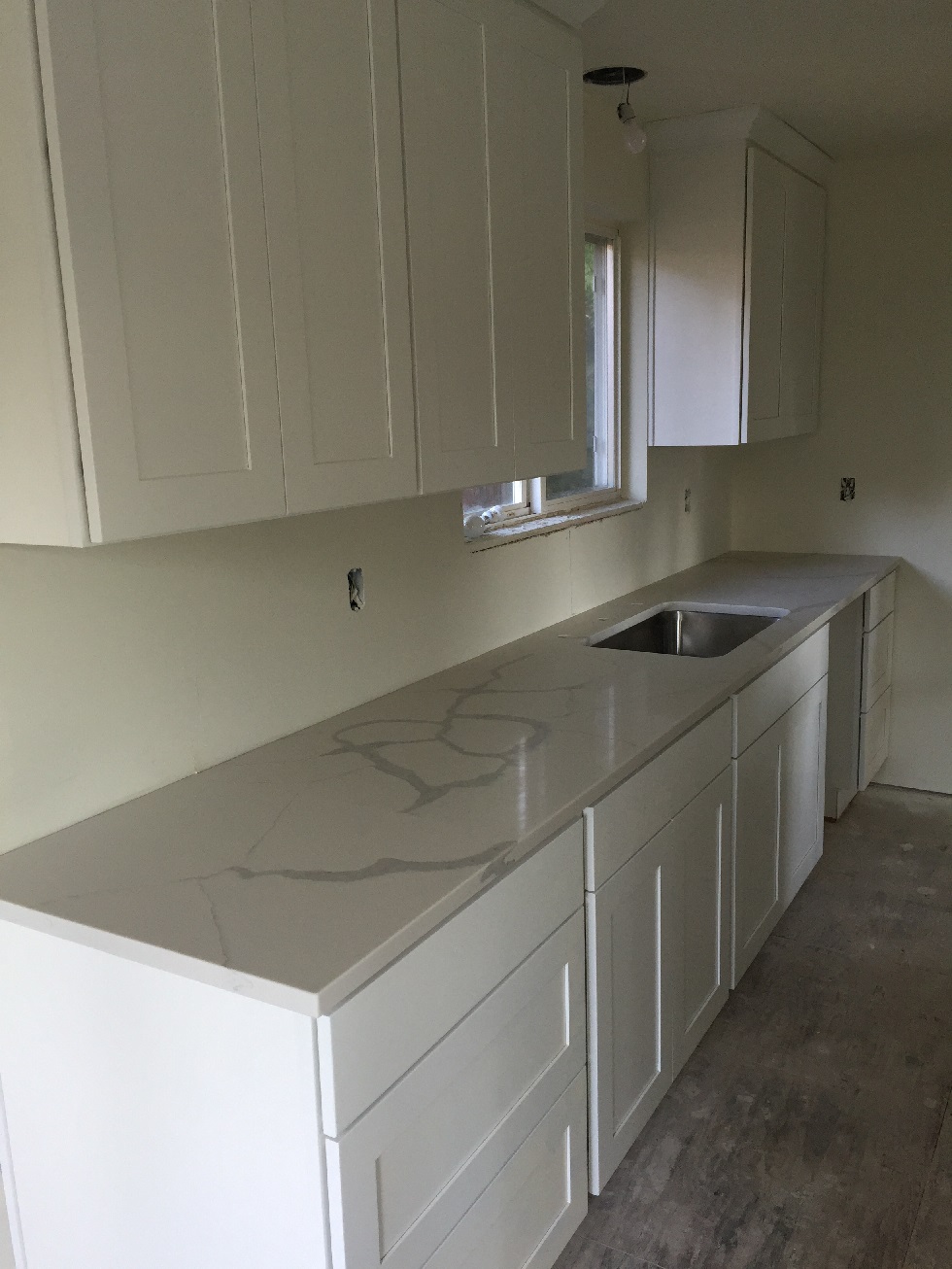 December 11, 2017 | Day 81
→ If you want to start the blog from the first entry, please scroll to the bottom
Cabinets, counters and floors oh my…. cabinets, counters and floors oh my… It's great to start seeing less dust and more finish work taking place. This house is starting to look like a real home! The new owners can picture themselves actually living here now that it is all coming together. Our goal is to get this completed by the end of the month. This is where it really gets fun because after each step, we can see a difference. We can see what we had envisioned for our clients come to reality and it's a great feeling for everyone.
We just had the kitchen cabinets put in, they picked white shaker style cabinet doors and drawers, a very clean traditional and contemporary look. This combination style is called Transitional. Transitional is the blend of both contemporary and traditional. The countertops are a Quartz that look like Carrera marble but are more durable and stain resistant. The color is called White/Grey. Not a very fancy name, but they look fantastic! Put together with the cabinets and this is a high-end kitchen that really looks beautiful and will be timeless. The white on white look is very in style and helps make a smaller kitchen look big. The white on white coupled with the stainless appliances and the darker floors will look rich. Running the hardwood floors into the kitchen pulls the living, dining room and the kitchen all together and also helps to make the spaces come together and look larger than they are. Our clients are in the process of picking out what hardware they like. They are deciding between going with all knobs, all pulls or a mixture of knobs and pulls. They are leaning towards the mix of the two for form and function. They chose satin nickel knobs and pulls that will match with their appliances and faucet. We can't wait to see this all come together!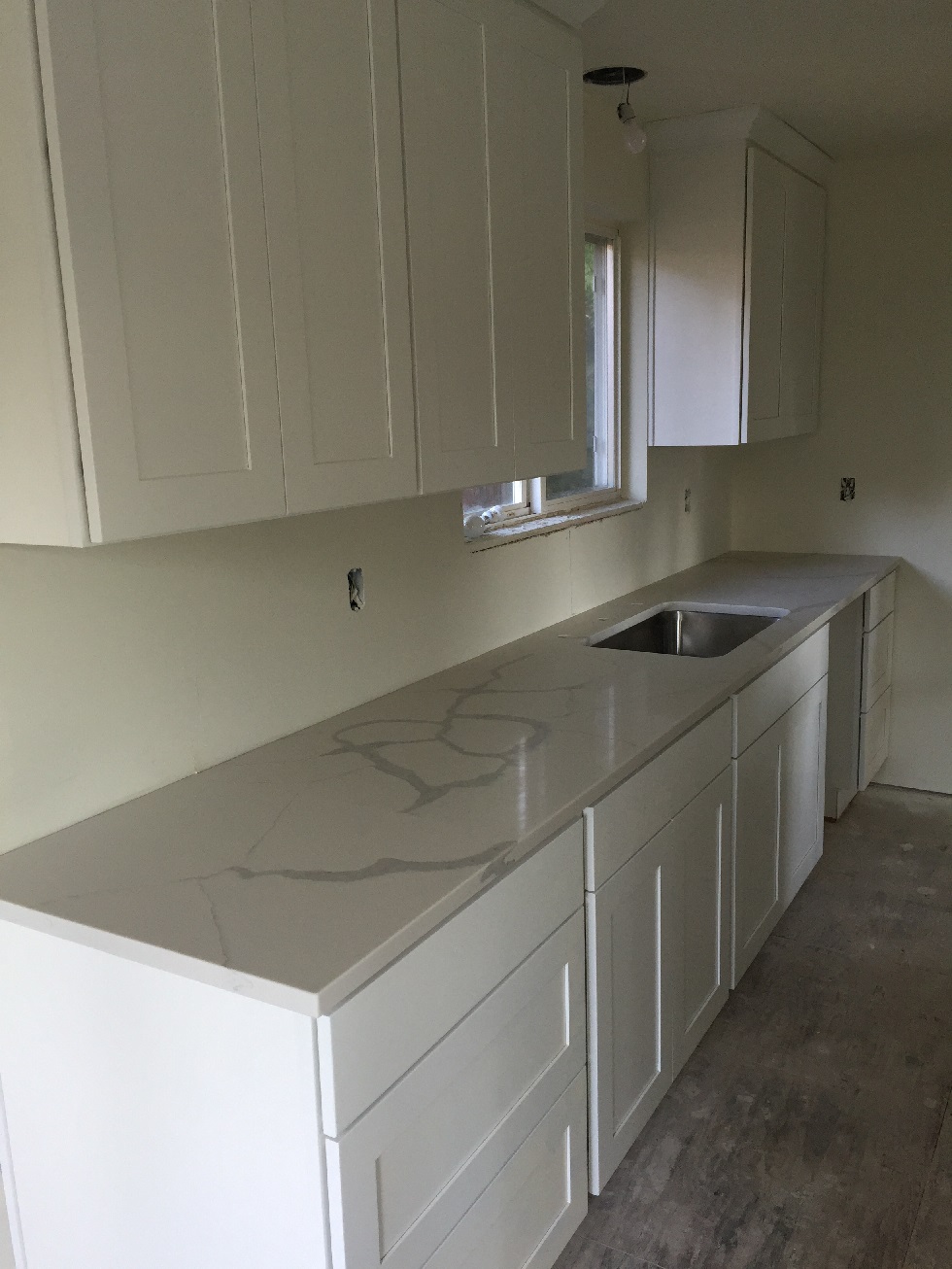 The drywall is done and the guys are also done sanding. Talk about dust everywhere, I don't know how they do it? The painters came in after and sprayed all the main floor walls a nice white color. They have moved to the basement and are getting that space all painted. Our clients love the color so much that they decided to keep it throughout the house and keep it clean and light feeling. They may come back later and do an accent wall in the bedrooms, but their furniture will dictate that and they can customize later. We totally agree with this decision and just love the way it looks now.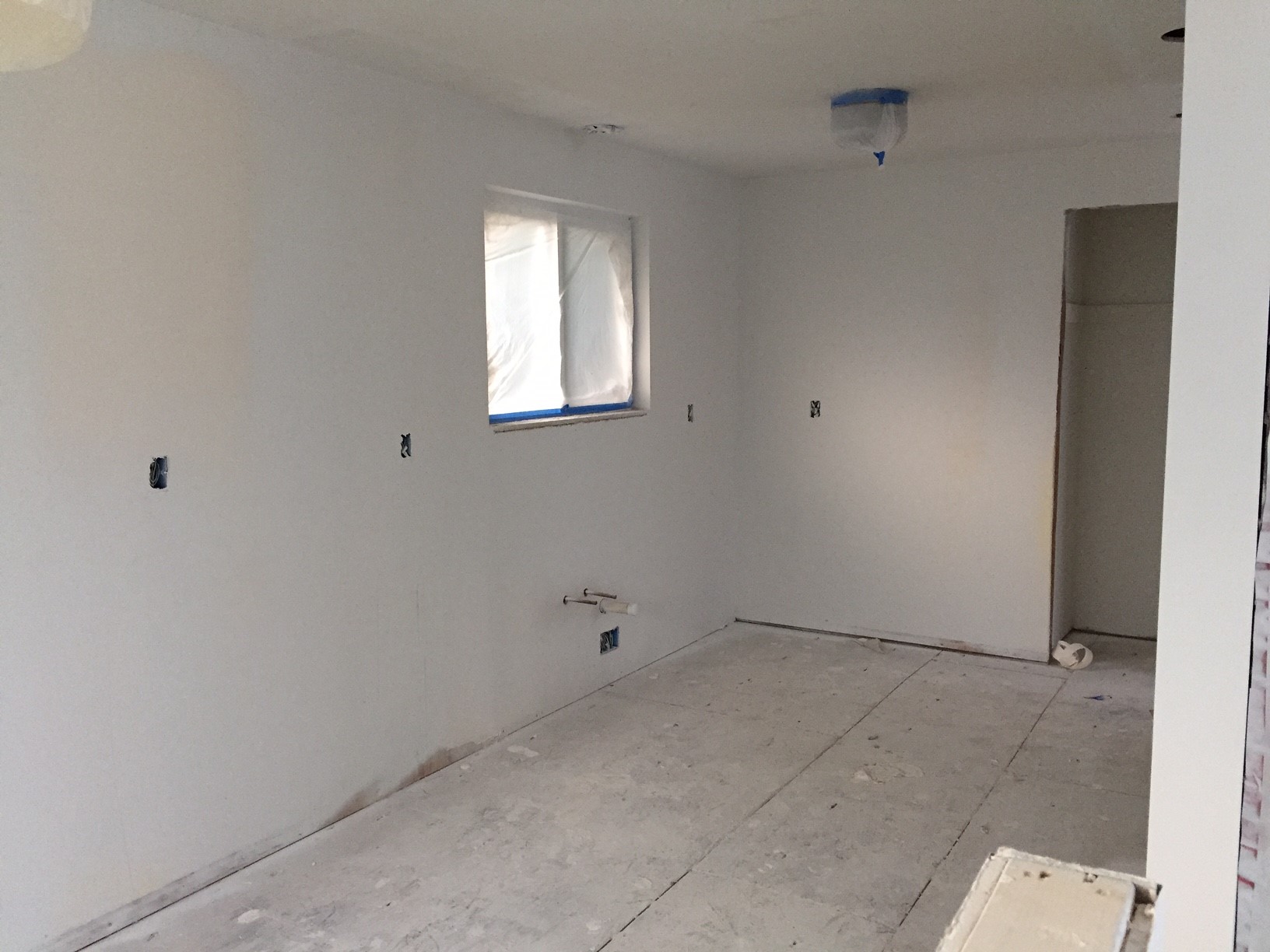 This is actually the first quiet week at the house that we have had since we started remodeling 81 days ago. We had new hardwood floors put in the kitchen and then all the hardwood floors are being sanded and stained (throughout the main floor) This darker, medium brown color will ground the floors and create a nice contrast with the white walls. We had a custom mantel made out of an old slab of wood. This turned out really cool. We did a mantel that wraps around the corner, since the fireplace is a corner one. The mantel was hung last week and looks great. We are going to stain the wood the same color as the floors to pull everything together. The fireplace will also be painted the same color white as the walls and trim. This will keep the space light. With the hardwoods being refinished this week. No one can come or go on the main floor, so we are on hold, but only upstairs. I dropped by to take a few pictures and was blown away by the floor color contrasted with the walls. Since the finish coat is drying I couldn't go in to get a good photo. I could only take a picture of the floors leading upstairs since I can't walk on the floors yet. If you can see the flower stencils on the back of the stairs in the photo, it will definitely go and be replaced with an amazing print carpet runner, but you can get an idea of the color of the floors. They are beautiful.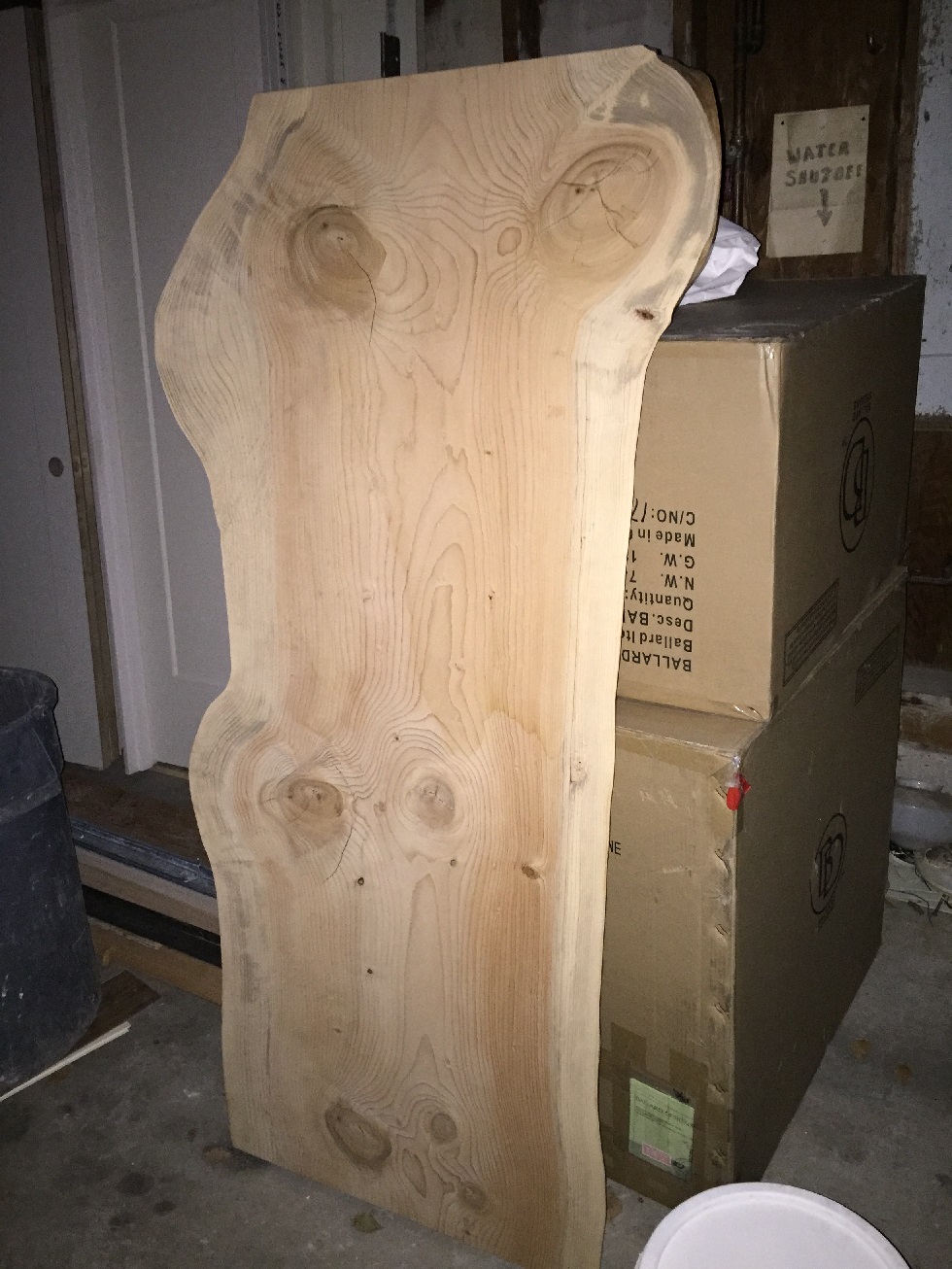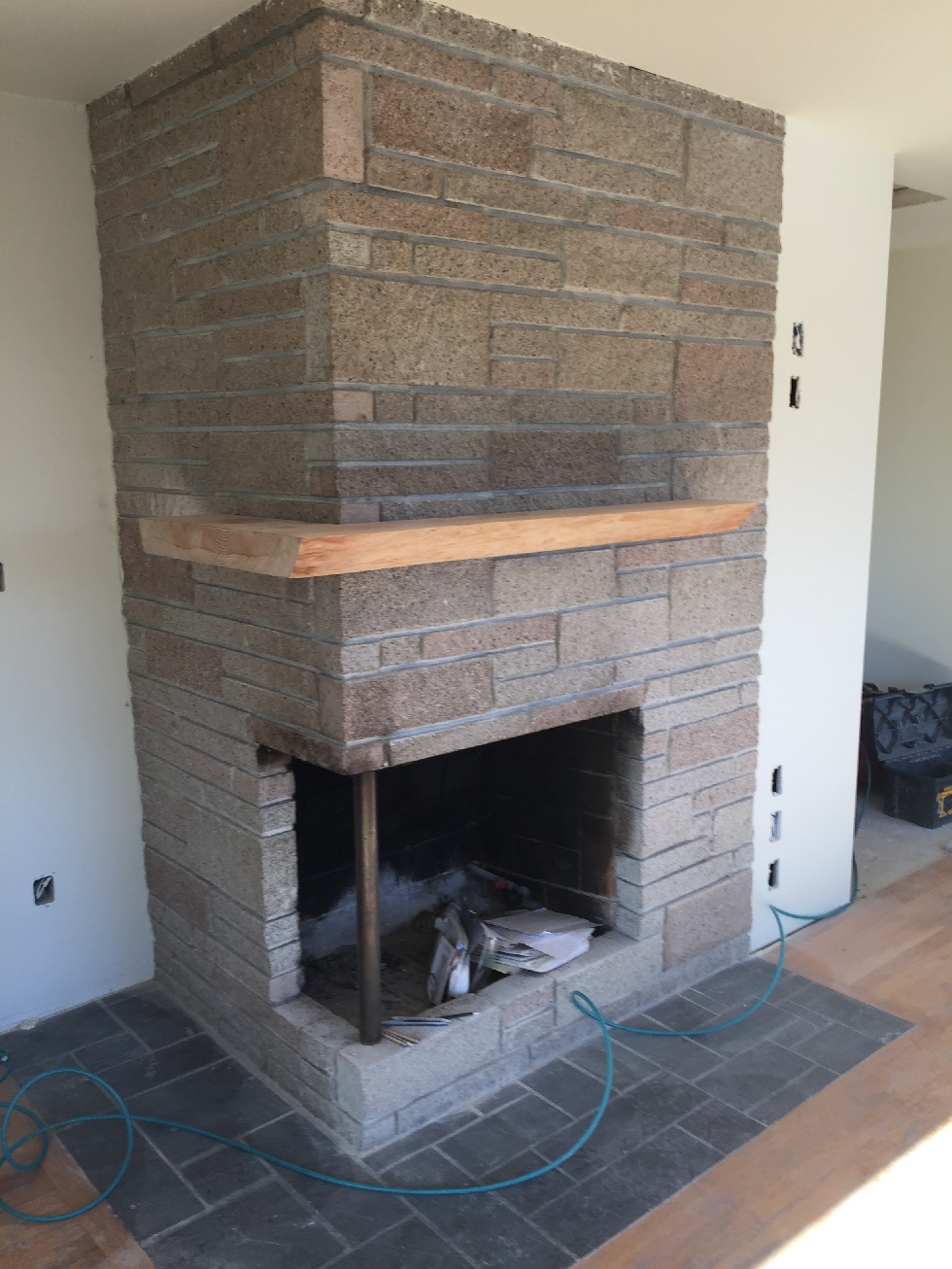 Next, we will have the tile installer back to finish up the backsplashes for the main and master bathrooms and kitchen. The electrical trim will be finished with the installation of all the new light fixtures, switches and outlet covers. The Plumbers will be back to install all the faucets, toilets and sinks. All the new doors and trim will be installed, including the front door. The basement flooring will be installed which is a vinyl plank in the basement, vinyl sheet in the small bathroom and wall to wall carpet in the basement bedroom. This will be durable, functional and stylish. We will finish with a final house clean, to remove all the extra dust, before the new owners move in. Wow, I can't believe we are almost done. We are so excited for these well deserving clients who have been so appreciative and trusting with our guidance and vision. If all goes well in the next week, they will move in by the end of the month. What a great way to start the new year.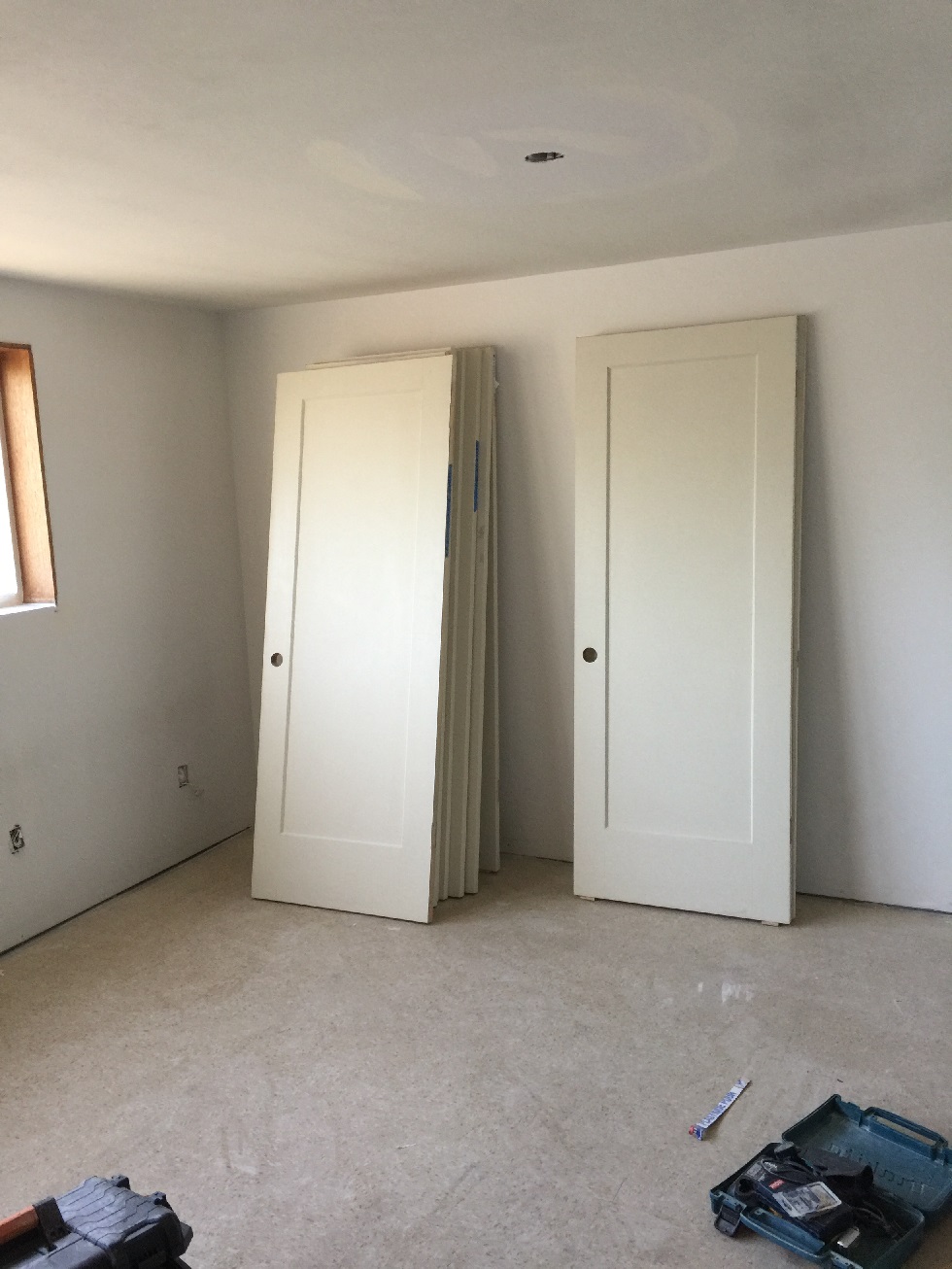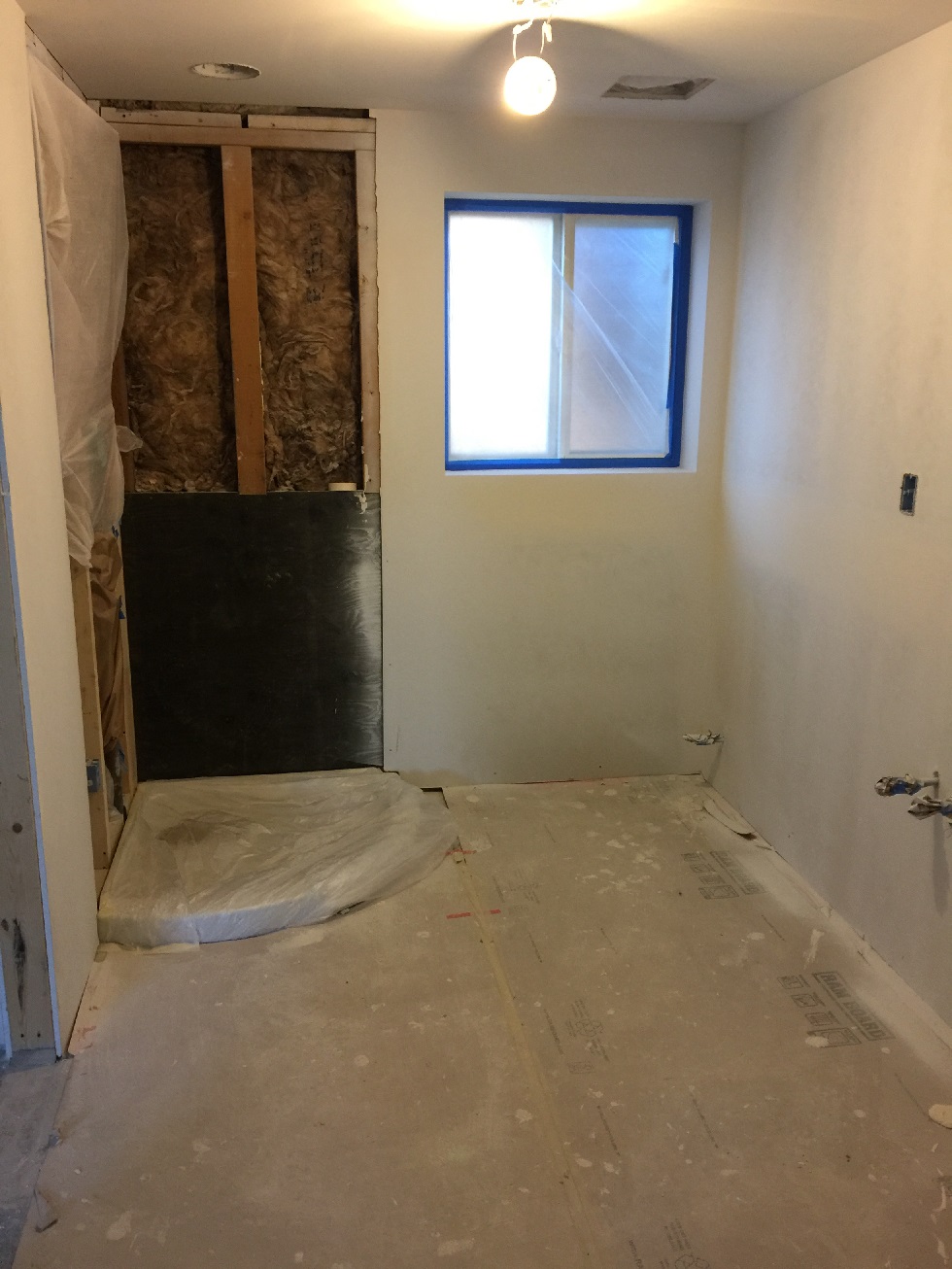 Thanks for reading and posting great comments, if you have more questions please comment and we'll get back to you.
-Renee and Jessica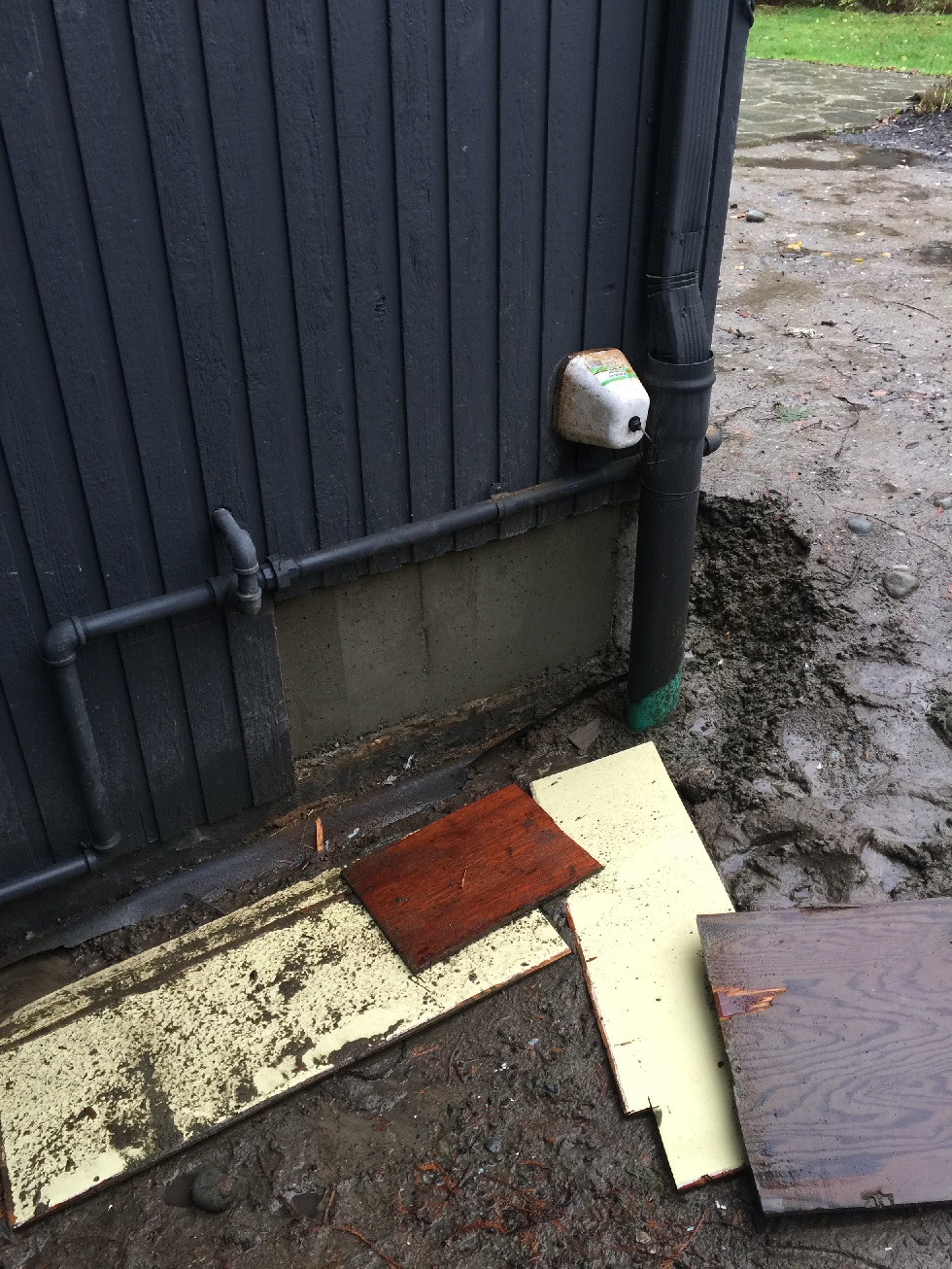 November 27, 2017 | Day 67
→ If you want to start the blog from the first entry, please scroll to the bottom
Change!  With every great plan comes change. When you are buying and selling real estate, you are making a change. When you decide to remodel right after purchasing a new house, there is even more change. When you start out with a plan, there will still be changes. Some that are in the plan and those that come about unexpectedly. What is great though is when you can take that change, and turn it into a better plan than what you had expected. This unexpected change can actually be better in the long run. Well, we have come across such changes, some sudden on the spot and not wanted at the time, but they can make the results better. As time goes by and as we move to finish this house by the end of the year, there have been changes. But luckily for us, our clients have been able to keep up with the changes and make quick decisions to adapt to those changes.
When you hire sub-contractors, they fall in line one behind the other for what they are working on. Sometimes if their projects don't cross paths they can work at the same time, this makes for a crazy busy house of workers. Most times there is an order and they need to follow one after another. But if a problem arises and one contractor gets held up in the process, it backs up the rest of the line of contractors. For example, we needed to get all out electrical and plumbing completed and signed off on(inspected) before we could get the drywall and insulation in and then be ready for paint and hardwood floors. We have been running late on both and have been holding up the drywall contractors. Keeping to a schedule and on track is challenging while keeping the flow of work moving quickly and smoothly. We have heard the term "managed chaos" as the definition of a general contractor and we concur.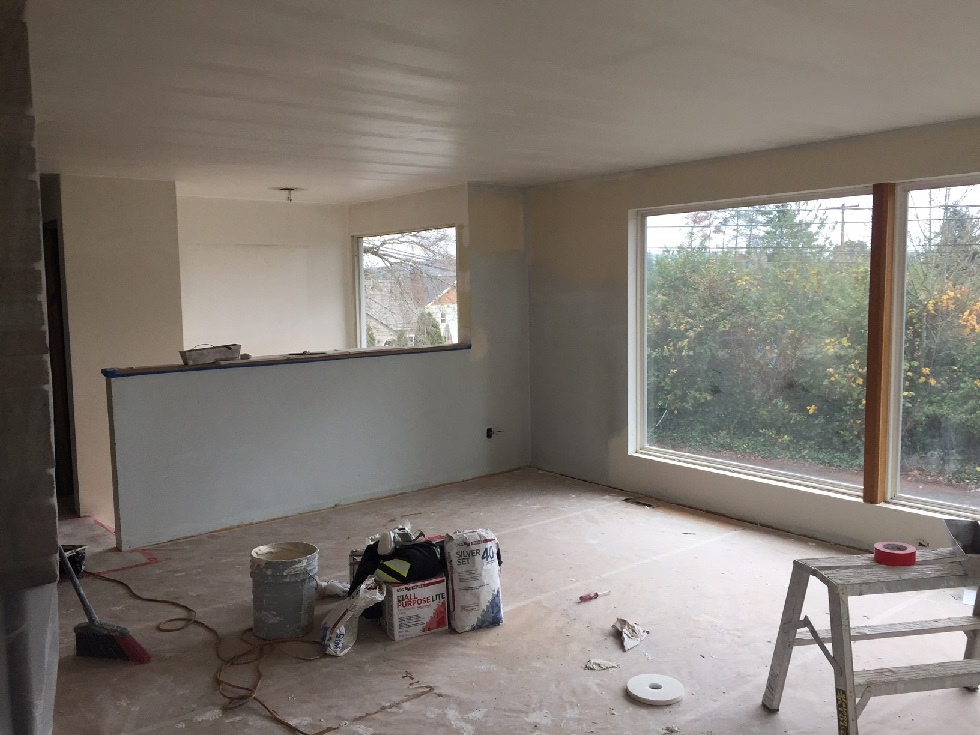 In preparing to put in the master bathroom shower we had the plumbers coming back for a final rough in before we would get it all signed off on and move on to drywall. So, we bought a one-unit prefabricated shower that was on order. This is a nice unit that gave the owners plenty of elbow room and looked really nice. The existing drain wouldn't fit with this shower and was corroded so it needed to be replaced. We had a plan when the plumber came out early on Monday morning to have the cement floor jack hammered to move and replace the old drain for the new shower unit. This was done and then the shower unit was delayed. The plumber was asking for the specifications and the actual shower pan for the new shower so they could finish the rough in. After checking on the shower unit we found out it was unexpectedly delayed and we needed to make another quick change for a different, locally available shower unit that would fit in the same spot. So, in working with the plumber, we ran to Lowe's to pick up a new shower unit, Renee ran to go rent a jackhammer for the carpenter to use and we were all back on track for the plumber by 9am. All was fixed and the shower will look better with the beautiful tile walls…which was not in the plan of the first shower surround. Here, change worked out in our favor, but sure made for a crazy Monday!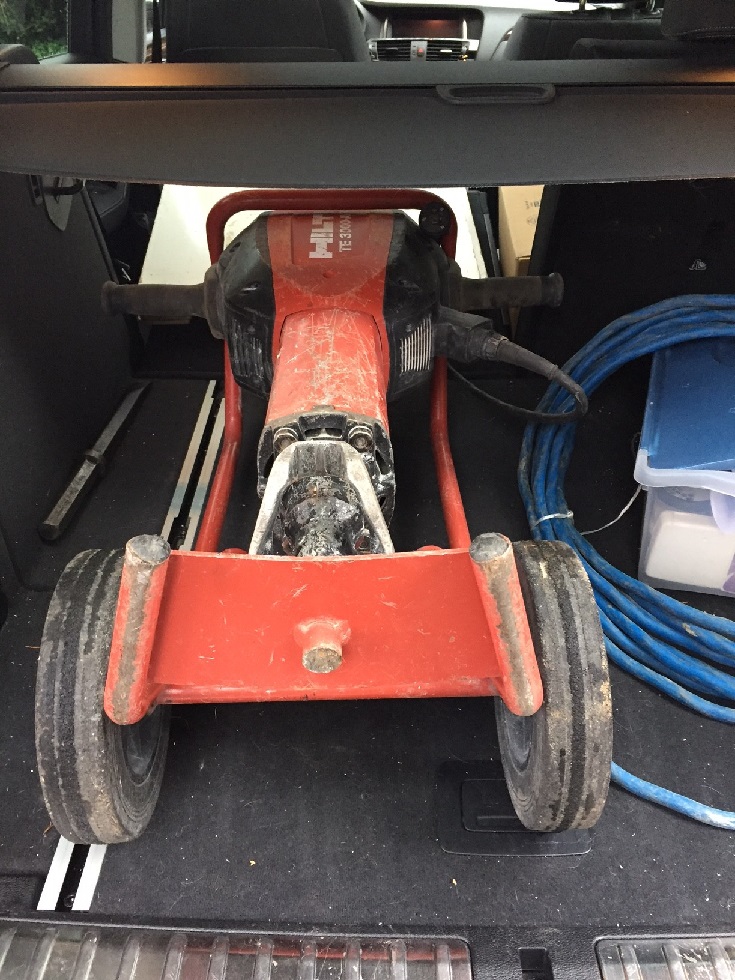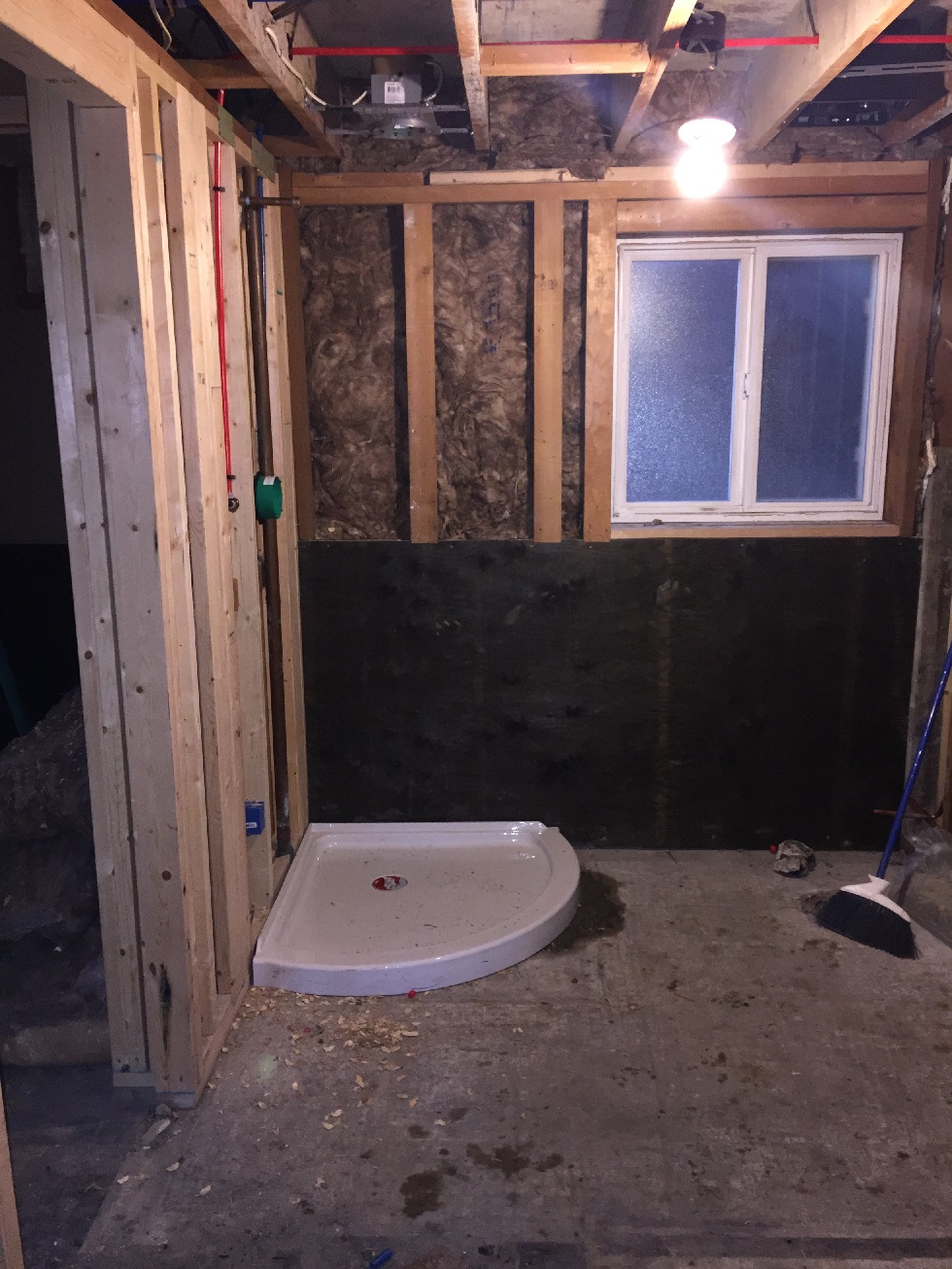 Renee arrived to the house the other day to find out rain was leaking into the basement bedroom through the French drain, which was supposed to keep the basement dry. Another quick change/fix was needed. Our carpenter jumped into action and realized that the foundation on that corner of the house was built too low and water was seeping over it. While the rain was coming down outside he tore into the outside of the house siding, got to the studs of the wall and added cement to the existing foundation to create a higher foundation level. The owner was luckily there that morning and he ran off to Lowes to buy a wheelbarrow and a trowel to mix the cement (they were not expecting to mix concrete that day).  Luckily with quick thinking and fast acting, we got this repaired and now the water can't get in. You can't control the chaos that comes up with a remodel but you can manage it with quick thinking and creative solutions. Having reliable people around who handle pressure and think on their feet to fix the problem is key in moving a project along and getting you to the finish line. Renee is outstanding at handling these situations and our carpenter is smart, creative and cool as a cucumber.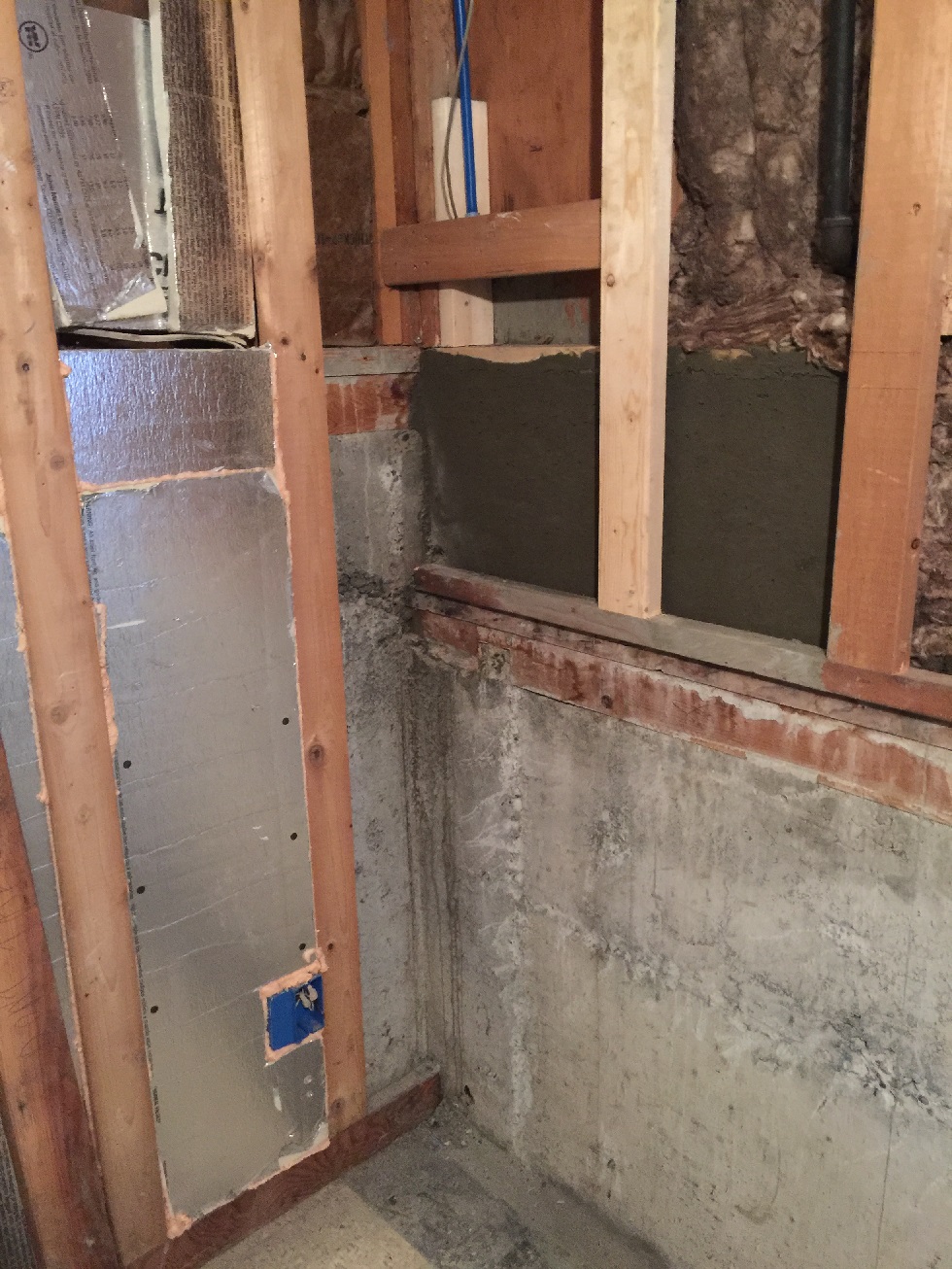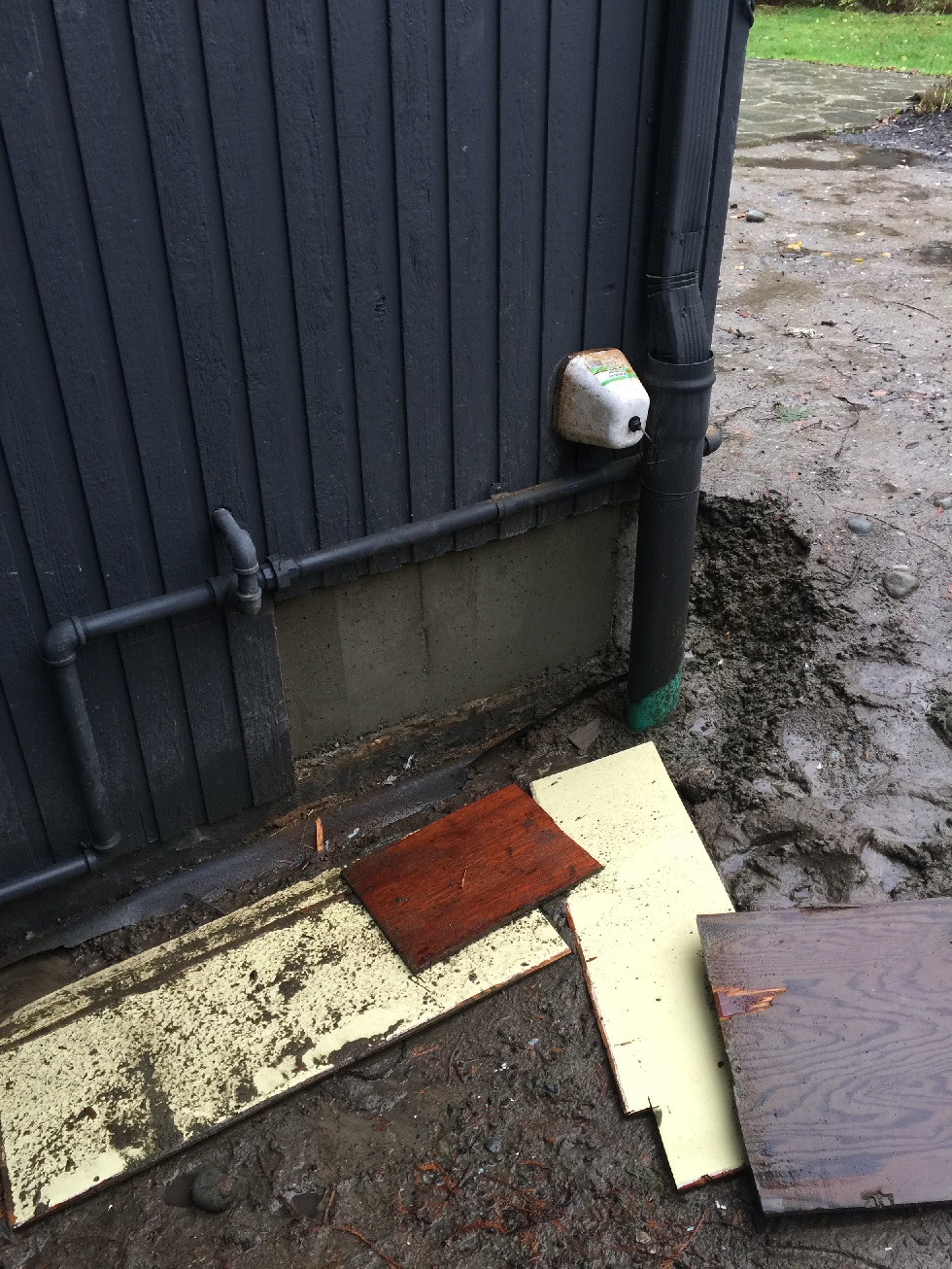 This week we got all of the new doors and closet doors delivered and we are finishing up with the drywall and bathroom tile. It is really starting to look like a real house and not just framing. I'm looking forward to getting the hardwood floors stained, the house painted on the inside and building that new kitchen. Change is happening and will continue to happen even faster at this point as it all comes together. It just keeps getting better and better!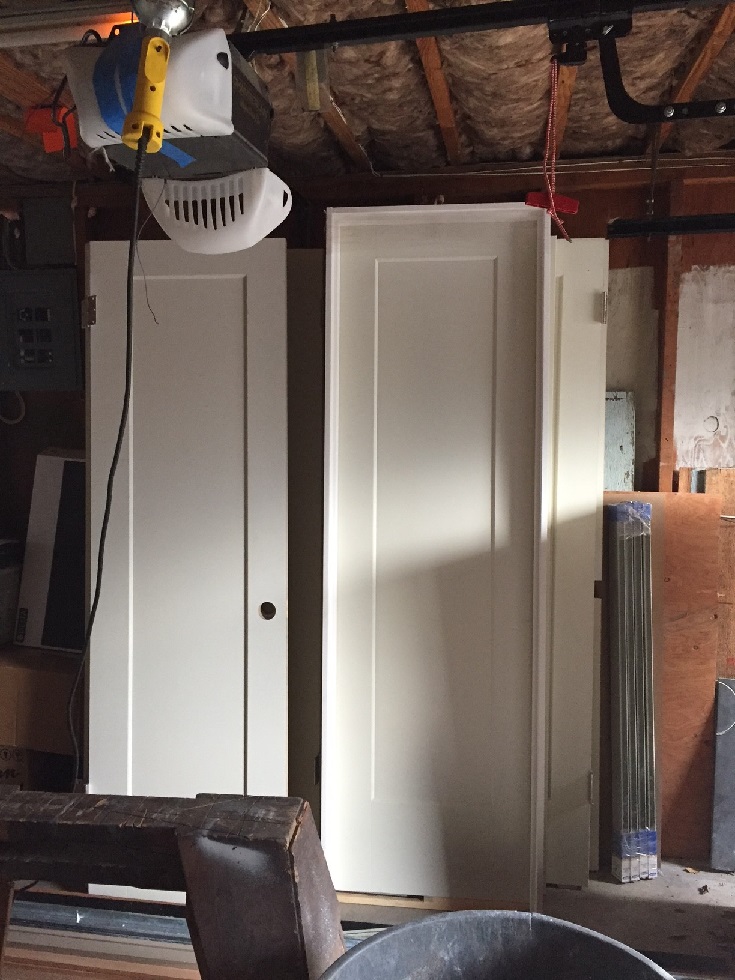 Thanks for reading and posting great comments, if you have more questions please comment and we'll get back to you.
– Renee and Jessica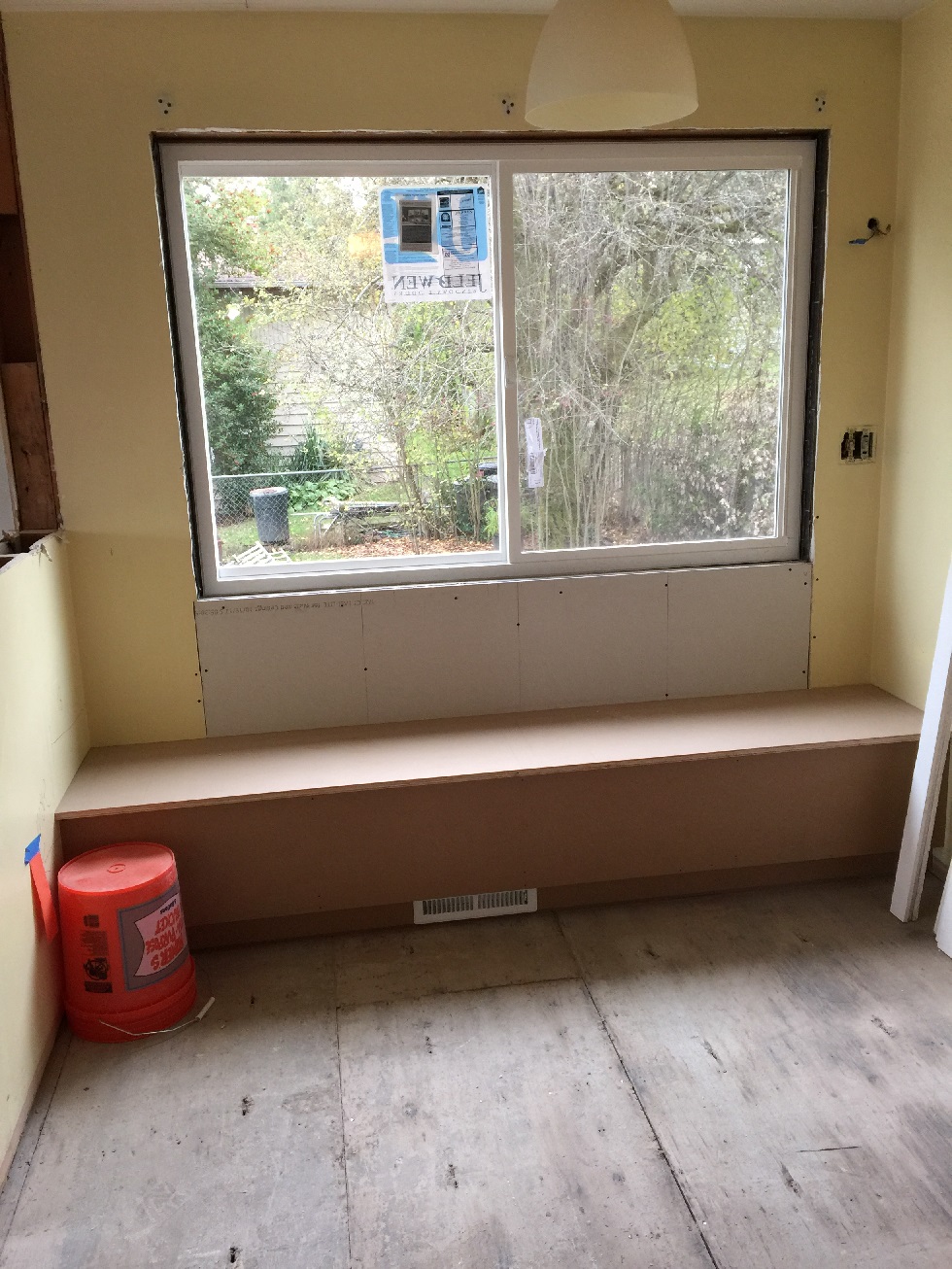 November 7, 2017 | Day 47
→ If you want to start the blog from the first entry, please scroll to the bottom.
"There is no place like home," I read those words and it just really resonated with me in regards to this project. We come and go from our homes.  Sometimes for a quick trip and sometimes for long bouts, but there really is nothing like coming back home. We are not just creating a house, but a HOME. Our clients are excited for their new home and we can't wait for them to move in.  We have our fingers crossed that will be by the end of this year, but the next week will dictate the move in schedule.
I was at the house today and it was freezing cold inside, remember there is no heat and doors are opened and closed all day, burrrr. The workers never seem to be bundled up in the cold house. I guess putting your sweatshirt hood over your head must keep you warm, I sure would need many more layers than that. They are troopers and they are getting the jobs done. Electrical is being repaired and reworked all this week and we hope to have the final sign off by the beginning of next week.  This is just the "rough in".  Rough in is what's behind the walls and in the Panel.  The fun stuff comes later at "trim".  This is the same terminology for plumbing.  Trim is when the new electrical/plumbing fixtures are hung and when it really starts to shine!  We also have the sign off for the gas piping and the new furnace.  This is also getting wrapped up this week so we will finally have heat-that we need now.
Time has gone by so fast on this project. This house is really starting to come back together quickly. This is rare that we are moving along as fast as we are, but it is great for the clients.  We are starting to see our design choices get implemented. The main floor bathroom has been tiled around the new tub and on the floor, grout will be completed today and it will be ready for the plumbing and electrical trim. In the kitchen breakfast nook, we built a bench with storage underneath, I can just imagine the beautiful (kid proof) cushion and pillows to go on top. The closet in the master bedroom has its pocket door installed and we finally got the furnace moved to its new location in the laundry room, this opened up so much space for the new master suite.  It is really quite a transformation that is hard to see in photos.
We had the gutters guys come out at the end of last week to install new downspouts, of course it was going too smoothly until one of the parts that goes from the gutters and attaches to the downspout, snapped off. Guess what? The gutter guys don't repair that one piece because it came off of the internal gutter system that is attached to the roof, you following, it was hard for me too. The things I have learned on this project. Of course, the rain was coming and I had to get this fixed, now. After many days of calls, amazing how people don't call you back even after you leave them multiple messages, I used our construction contact (Lau Construction-Roofing) and he sent out a guy who fixed it, $450 later, but it is fixed and rain can now go freely down the downspout.  Lau is a great resource!
We timed the painting of the outside of the house perfectly.  We had a beautiful stretch of sunny warm weather a week ago and got the whole thing painted. We choose a dark color to cover up the imperfections on the outside of the house and it turned out great. The white trim goes perfectly with the windows and just pops. Once we get the light fixtures hung on the outside and the new garage doors, we are set for the exterior.  Then the landscaping is up to the clients and they will work away at this slowly and into the spring and summer.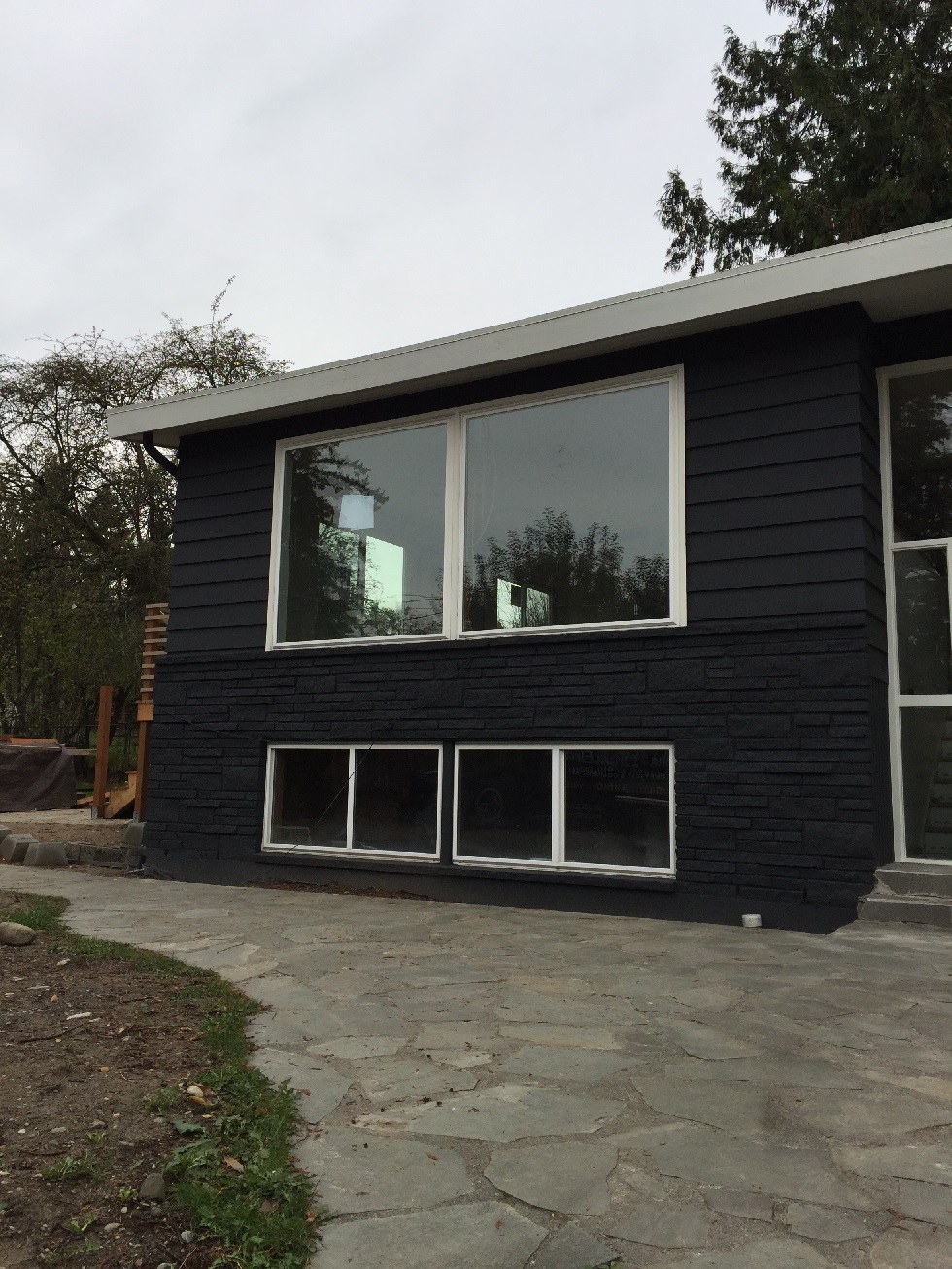 This house is now completely critter proof!  It is clean and there is no place for them to get in. We have repaired all holes, reinforced any questionable areas and all new drywall is being put up soon, it's almost like a new home. It is going to be safe(electrical) and free from leaks, holes and moisture.  It will be insulated and will feel like a fresh new home. It smells good and feels good!
What's coming next?
I finalized our new door and door hardware order. Did you know that you can actually spend many hours on figuring out not only what door levers would look best for this type of house, but what way should the door swing, what side are the hinges going on, is it a left handle or right handle door, I think you get the idea! But I'm done, so glad our clients love the style and the satin nickel finish. They are going to look beautiful with the single panel clean white doors. This will give the house both a traditional and contemporary look, which is what we are going for.
The electrical install will finish up in a few days, then comes the drywall, the rest of the plumbing, insulation and then painting. The hardwood floors will get refinished then kitchen and bath cabinets and counter tops will be installed.  December will be quite the month of noted improvements and it will be like Christmas for this house!
Thanks for reading and posting great comments, if you have more questions please comment and we'll get back to you.
– Renee and Jessica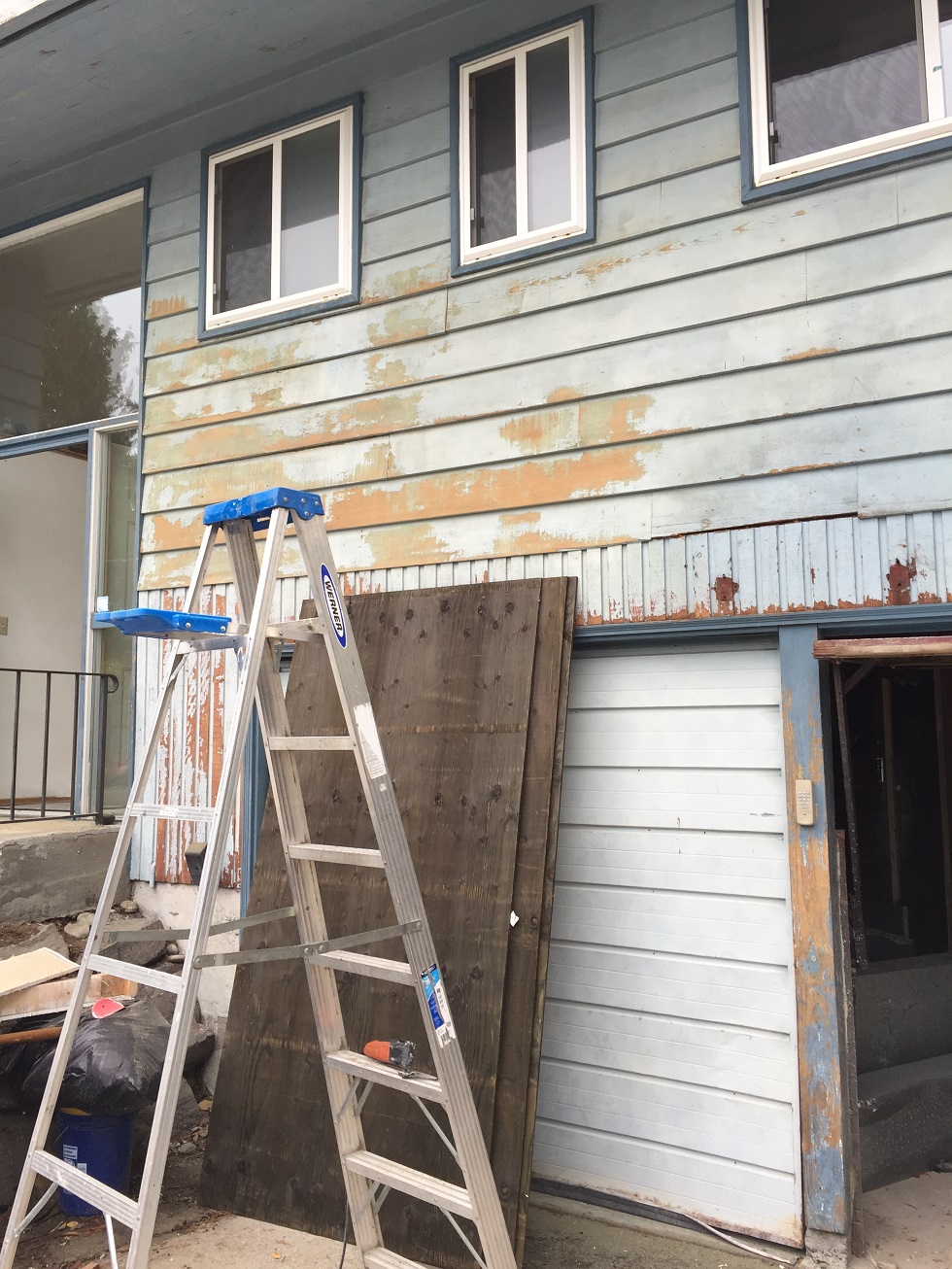 October 25, 2017 | Day 34 
→ If you want to start the blog from the first entry, please scroll to the bottom.
We are starting to see the light at the end of the tunnel. There has been lots of change to the interior and a couple big changes are taking place this week with the exterior-the house is getting new gutters and we are painting.  Pray for sun!
The areas of the house that needed new walls built or walls taken down have been completed. But of course, we can't have a week without mentioning rats, what fun would that be. While taking out the drywall in the basement bathroom our carpenter thought there was a brillow pad in the wall but it was a dead rat. He  also discovered a few rat's nests in other parts of the basement wall insulation as well. It was funny when he said, "it's always a surprise",  I bet it is, no thank you. Glad we decided to remove that section of drywall at the last minute. Yuck!  I think we are past all the bad stuff (sewers, rot and rats) and can move into the fun stuff!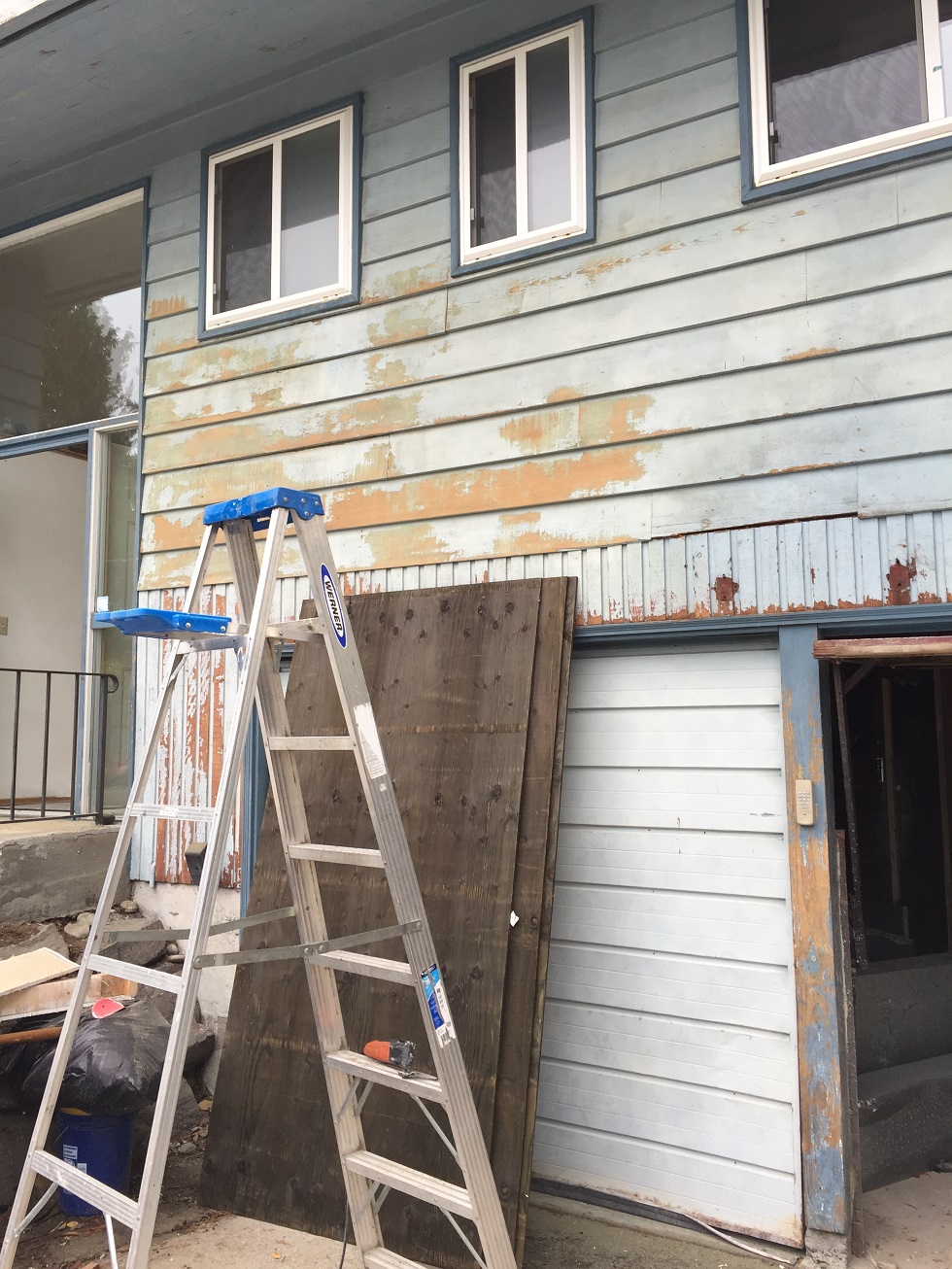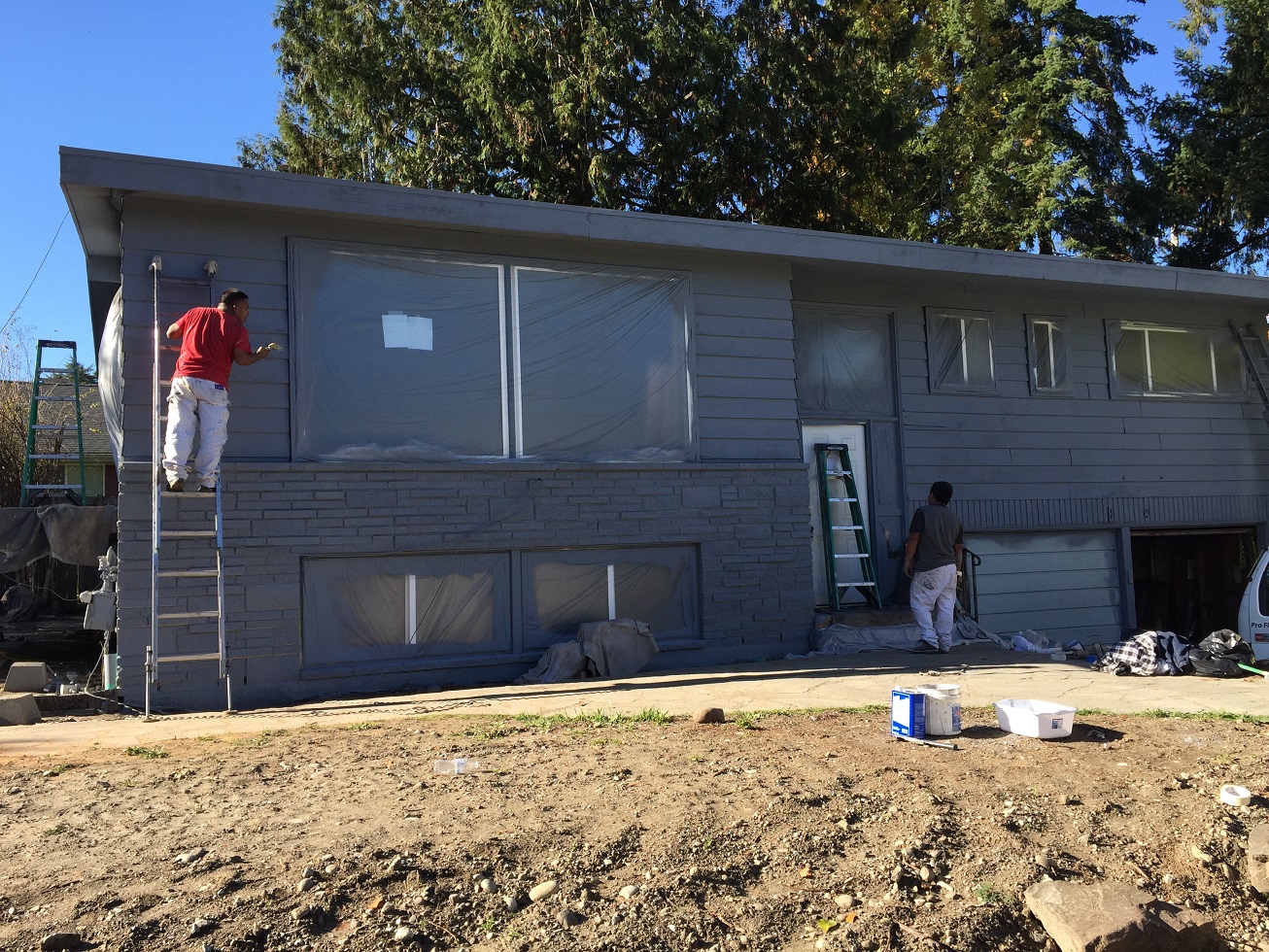 In the last week we built the walls for the new master bedroom, bathroom and closet. It's so fun to take awkward/inefficient space and make it into a useful/purposeful space.  It is completely different! The deck is almost done, it just needs railings and stain. The outside of the house has been prepped for new (dark colored) paint. We want to hide the imperfections and all the different textures and make it pop with creamy white trim. We had a sewer company come out today to scope the master bath toilet and shower drains because the bathroom was so bad we wanted to make sure there wasn't anything stuck down there (a rat perhaps).  We don't want it to flood after their remodel was done. Thankfully it is all clear and clean.
Something to be aware of when you get bids, ALWAYS read the fine print, compare line items and ask questions. We had an example of this just the other day when a garage door company gave us another quote, this one we asked for less expensive doors,  but it came in higher from the first bid. This shouldn't have been the case since we asked for less expensive doors. But in reviewing the two bids we noticed line items that should of been the same dollar amount but were different, this second bid actually came in higher than the first. We are not feeling very confident with them so getting another company to give us a quote. Another slight hurdle.
Either Renee or I are on site everyday making sure that everything is going according to plan. There are times that you find a better way to do something or have that "aha moment" over a new idea and it's exciting because you feel that you are making something really great for our clients. During this process, we ask ourselves questions constantly; how will the clients live in the space and how do we create flow and continuity throughout the house. How does the lighting look, how much lighting (always keeping budget in the back of our minds). Making choices that go with the style of the house and the lifestyle of the clients (how hard will they live in the house, kids and pets add wear), do they want open spaces or storage (always a tough question) and will they want electronics (TV's, outlets, etc.).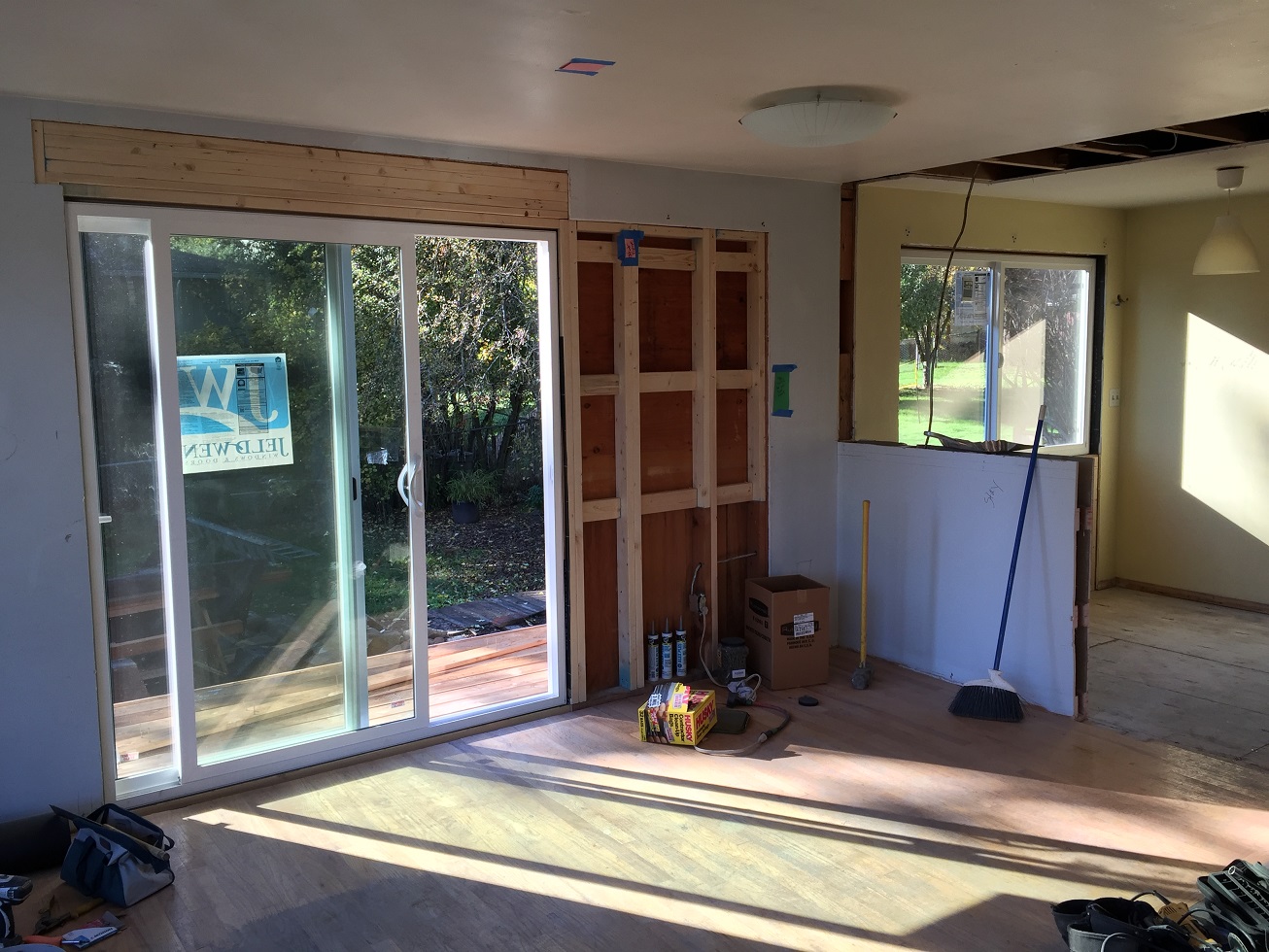 A lot of people find it daunting to take on a remodel, regardless of the size. It can be overwhelming and you just don't know where to begin. Here are some tips to help get you started if you want to tackle a remodel.
First, decide why you would like to remodel. There are several good reasons to renovate. Your home may no longer reflect your tastes or your lifestyle. Your family dynamics may have changed. Maybe you'd like to make your home more environmentally friendly. You may even be planning a move in the future and you would like to invest in your home to make it more marketable (Hint, Renee can help you with that).
Whatever the reason, identify it. If there's more than one, that's even better! The point is that in order for you to be happy at the end of the project, you need to first understand why you want the change. What are you trying to accomplish?

The next step is to make a list of every upgrade you would like to get out of the remodel. Divide the items on that list into 3 categories:
a. Must-have items
b. Would-like-to-have items
c. Dream items
Building this list will help you and your remodeling contractor prioritize during the project. This list will tell you which items to cut if you can't afford everything and which items to add in, if some of your upgrades aren't as expensive as you thought.
Once your list is complete, think about your budget, but don't over think it. To many projects get hung up on this and never even begin their projects.
You must begin to calculate what you will be comfortable investing in your home, but remember until you meet with a contractor, you won't be able to take into account what the whole project will cost. Plus, everything is always more expensive and there is always more work than you think. You can't have a new kitchen without considering the electrical and the plumbing. You typically need to upgrade those items in the process. 
Once you have created your list of remodeling projects and considered your budget, it's now time to find a professional contractor, and a designer or architect, who will develop a plan to make your project a reality. Typically the designer or architect will design the project and the contractor will price it and then do the work. Rarely does a contractor design. There are Design-build contractors and they do both (This is what we are emulating on this remodel).
Don't settle for just anyone to remodel your home. Select a contractor that is insured, experienced, and comes with good references. If this person you interview seems too good to be true, this could result in a low-quality renovation and cost you a lot in the end. Ask friends and family for referrals; even posting on social media will get you some names, just ask around.
Our clients have been so sweet and have been SO appreciative of all that we have done. They have been giving us gifts of flowers, wine and even baked our carpenter homemade cookies! Especially nice after all the yuck he has had to deal with!
The next couples weeks will bring a lot more progress. We have outside painting taking place right now and starting tomorrow the tile is being placed in the main floor bathroom. Then comes electrical, furnace work, more plumbing, new insulation and drywall. Hardwood floor refinishing will be next and then the interior painting. Kitchen cabinets will be installed, tile and trim work completed, then new flooring in the basement and new light fixtures. Soon it will really start to look great! Still lots to do. Stay tuned.
– Renee and Jessica